In the past three decades, there had a vast difference between private and government schools in Nepal. These days the community's schools improved their reputation by providing quality education, life-long skill development, and competition in the global market.
Tarun Secondary School, Kathmandu, the top five community school in Nepal
कालिका मानवज्ञान माध्यमिक विद्यालय / Kalika Secondary School is located in Butwal Sub-metropolitan, Rupandehi, Lumbini Zone which was established in 2018 B.S (1961 A.D) with the help of residents. Most of them were ex-armies. They realized the need to educate their children, so this school was set up in an open ground in the southern part of Kalikanagar. After some months, the school was transferred to cow shade and then to the present place. It was established as a primary school. In 2029 B.S. was upgraded to a lower secondary level school; in 2032, B.S. was to a secondary level school.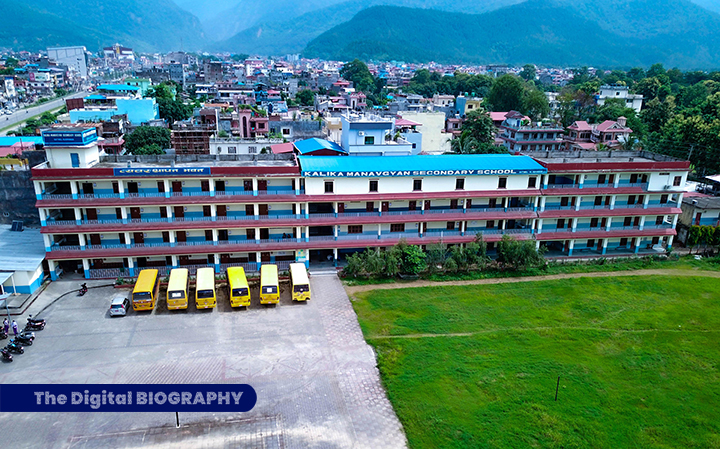 This school has been a leading community school in the Rupandehi district. This school has been playing a significant role in developing the quality of education. It has been able to be an "A Grade School" because of its good management, quality of education, and dedicated teachers. In 2065 B.S., it was upgraded to a Secondary Level School. This school is an ISA-certified community school. Many students are now studying in this school. Many students come to this school from far away. It is one of the leading government community schools. Many poor students and students from remote areas are studying in this school.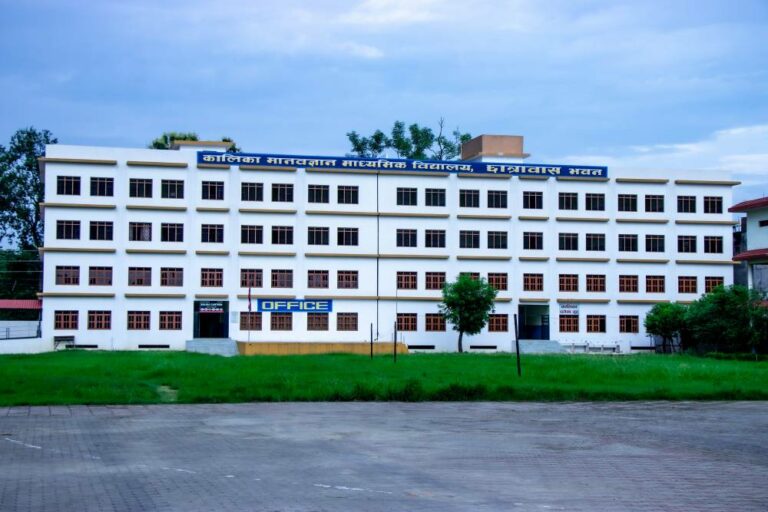 Kalika Secondary school offers both General and Technical Education. In General, we have classes from ECD to class 12, and in the Technical stream, we offer Computer Engineering from class 9 to 12. We offer Science, Computer Engineering, Management, Education, Humanities, and law faculties. Now, 8081 students are studying in Kalika School, the highest number of students in the Community School of Nepal. 275 teaching and 35 non-teaching staff are working in this school.
विश्व निकेतन माध्यमिक विद्यालय / Viswa Niketan Secondary School is a community school with a long and glorious academic history. This school was established in 2003 BS with the sole objective and purpose of imparting quality education to students from all spheres of society irrespective of their caste, creed, culture, and social status.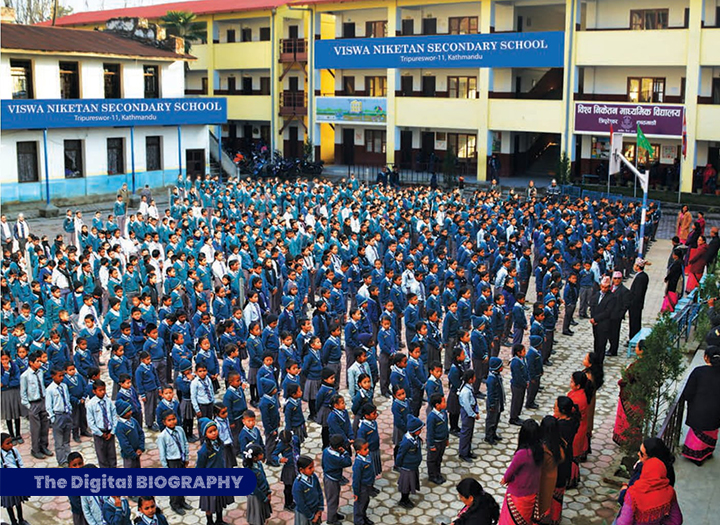 The school was founded under the noble initiation of the pioneer of education, the late Shree Naraman Shrestha, at his own house that consistently grew into a highly reputed, renowned community school. The school resides in a peaceful environment away from the clatters and clamors of the city at Tripureswor, Kathmandu. There are more than 5000 students currently studying in two shifts, morning and day, at various levels from Nursery to Grade XII. Under the government policy, it has provided free education to students from grades 1 to 10, freeships for genuine and economically weaker students in grades 11 and 12, and scholarships for deserving students for their academic excellence.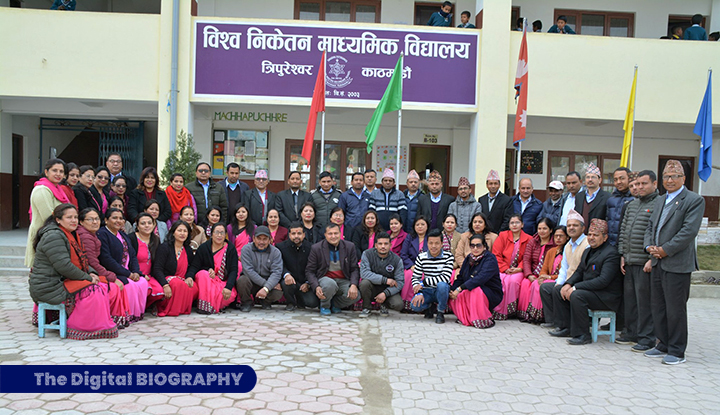 The school offers a "world of opportunities" for students to study in five various streams Science, Management, Education, Humanities, and Law, and technical wings, too, in Electrical Engineering.
ज्ञानोदय माध्यमिक विद्यालय/ Gyanodaya Secondary School (GSS) was established in 2020 A.D.(1963 BS) as a community-based educational institution, which is located in Purano Kalimati, Bafal, Kathmandu, Nepal. It is affiliated with the National Examinations Board (NEB) for the Grades one to Ten Plus Two programs. The Ministry of Education also approves it. It offers Ten Plus Two programs in Science and Management.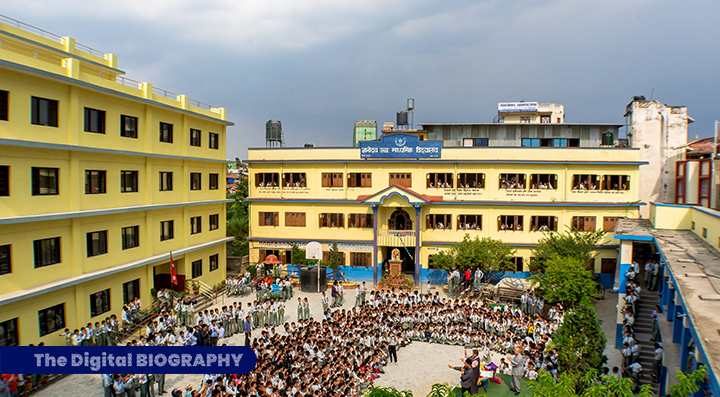 Gyanodaya Secondary School (GSS) provides school-level education with moderate fee structures. Also, it provides a scholarship scheme for those students who cannot pay money for donations as requested by the school.
Silent Features:
Hostel
Science Lab
ICT facilitated classrooms
Library
Counseling
Cafeteria
Transportation
Sports
Music
Dance
Tour
Parking
Conference hall
Multimedia
Wifi
Computer Lab
बालउद्धार माध्यमिक विद्यालय / Bal Uddhar Secondary School (BUSS) is a community school located in Budhanilkantha Municipality-, Kapan, and Kathmandu.
BUSS was established in 2046 B.S (1990 A.D.) with the massive support of residents, educationists, intellectuals, politicians, and all other well-wishers. This academic institution explores a massive platform for the holistic development of our students.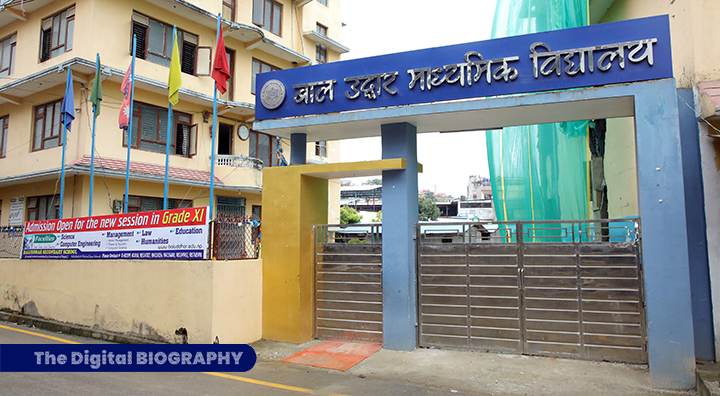 The school has been imparting quality education as a leading community school in the area. It was a long-felt need and frequently to set up a qualitative community school to render quality education to students from every nook and corner of the country. It continuously provides services to the student as per the wishes of parents, locals, and stakeholders. There are several visible and invisible hands behind the inception of this school.
There are around sixteen hundred (1600) students from playgroup to grade XII with 65 qualified teaching and non-teaching staff. Students from more than fifty-six (56) different districts and neighboring country India are obtaining quality education in this school. BUSS is one of the destinations to shape the career of many aspirants despite their economic and geographical hindrances.
School offers both General (Grades I-XII) and Vocational Education (Grades IX-XII) in affiliation with the National Education Board (NEB). Under the general stream, we have classes from ECD to Grade XII, and the vocational stream covers computer Engineering classes from Grade IX to XII. We offer Science, Management, Education, Humanities, and Law faculties in grade XI and XII.
We have 24/7 CCTV surveillance for monitoring all sorts of activities at school. The government has recently selected us as a model community school of the country in the year 2077 B.S. Forty qualified, experienced, and well-trained teaching faculties and dedicated non-teaching staff are striving hard for the school's prosperity.
Vision and objectives:
The school believes in inculcating quality education according to the need for time for the holistic development of the students. We work to make our students well-integrated persons; spiritually, socially, intellectually, morally, and culturally. We are helping them to be aware of their dignity and the right use of liberty.
Our vision is to prepare globally competent individuals by encouraging them to become responsible, reflective, and empowered learners. We envision our graduate leaves the school with the following attributes: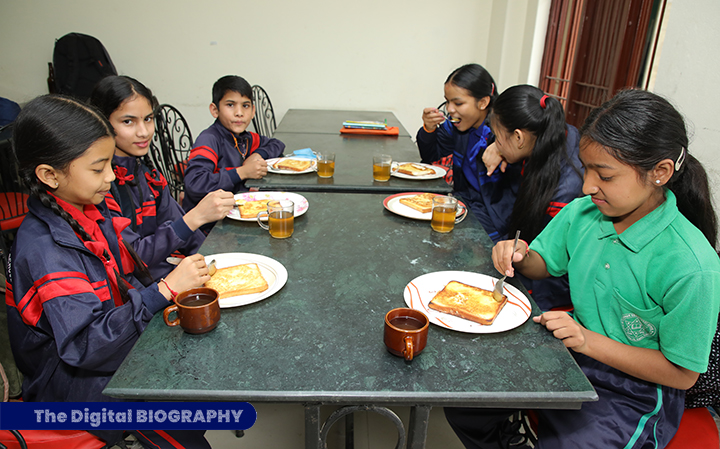 We are best because:
Caring, loving, and supportive educational environment.
Inculcation of positive attitudes and respect for discipline.
Experienced, highly qualified, and dedicated faculty members.
Student–oriented teaching-learning methodology.
Nepali and English medium classes.
Remedial supporting classes for needy students.
Resourceful library with ample references.
Well-managed pre-primary classes.
All types of well-equipped labs (Science lab, one of the best high-tech computer labs in Nepal).
Audio-visual classrooms.
Nursing station with a professional nurse.
Periodic ECA and CCA.
Frequent Field visits.
Level-wise Picnic programs.
Planned and well-managed excursions and outings.
Parents and teachers meet at regular intervals of time.
Clean and hygienic school cafeteria.
Well-managed auditorium hall.
Spacious, airy, and clean playground.
Participation in national and international sports and games.
Special Privileges for martyr's family, Dalit, and Indigenous.
Regular counseling for drenched students by the specialist.
Continuous Assessment System (CAS).
Silent Features
Dance, Music, Multimedia, Classroom, Library, Transportation, Cafeteria, Tour, Parking, Counseling, Conference Hall, etc.
5. Tarun Secondary School, Kathmandu
तरुण माध्यमिक विद्यालय / Tarun Secondary School was established in 1973 AD (2030 BS) as a Community-based educational institution, which is located in Balaju Bypass, Kathmandu, Nepal. It is affiliated with the National Examination Board (NEB) and approved by the Ministry of Education. It offers educational programs from ECD to Grade 10.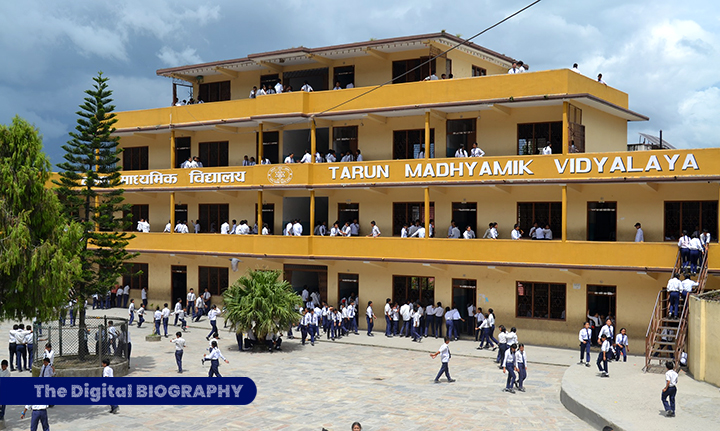 There are 1948 Students and 63 qualified teaching staff working in the school.
Tarun Secondary School provides up to Secondary School level education with moderate fee structures and a scholarship scheme for deserving students.
Salient Features: Cafeteria, Library, Sports, Conference, Counseling, Scholarships, Science Lab, Classrooms, Music, Dance, Parking, Tour, ECA, etc.