About Muskan Khatun
Muskan Khatun is a Nepalese human rights activist and a Taekwondo player. She was born in 2004. She at present resides in Birgunj Municipality-3, Chapakaiya. She was a victim of an acid attack at 15 after refusing the boy's romantic advances.
She is the survivor of a brutal acid attack thrown on her by two boys, Samsad Miya and Majid Alam, in 2019. Majid was the one who threw acid on her, but it was Samsad who encouraged him.
She suffered severe burns on her face, chest, and hands. She is in grade nine at Tribhuvan Hanuman Secondary School in Birgunj Parsa.
She campaigned for legislation and was instrumental in passing laws for stern action against perpetrators in Nepal. She won an International Women of Courage Award in 2021.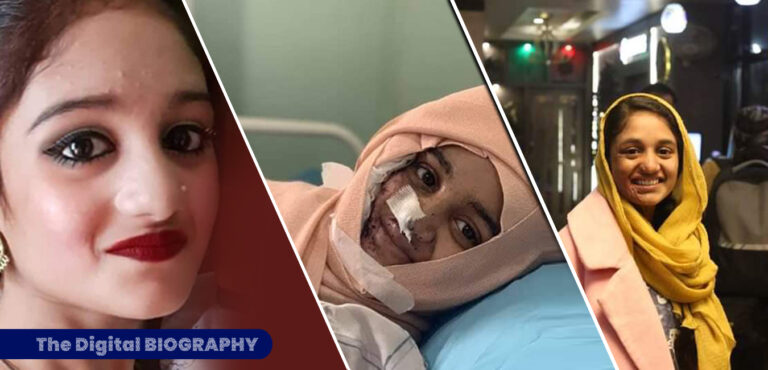 How does her life turn into the sadistic part?
When Muskan Khatun was only fifteen, she rebuffed the advances of a boy a year older than her. He was a relative of hers, and Khatun's father had warned him off at her request. The spurned admirer was angry, and he asked his friend to ask why she was not speaking to him.
The friend was instructed to wait for a reply; if none was given, she should have acid thrown at her. She was attacked by acid and sustained acid burns on her face after allegedly being assaulted by two persons. She was on the way to her school from her home.
Two Boys, Samsad Miya, and Majid Alam, followed her on a motorcycle and threw acid at her near the Ganeshman Chowk, Birgunj. They went to a tea shop in Malpot Chowk and waited on Khatun.
Miya then did what his friend had asked him to do. He went to Khatun and asked her why she had not spoken to Alam. Khatun replied that she was late for school and had no reason to talk to Alam.
As she tried to make her way to school, Miya threw acid on her body. Other school students took the injured Khatun to Narayani Hospital on a rickshaw. The incident happened when both boys were present, and Khatun merely replied that she was late for school.
The acid was thrown, landing on her face, hands, and body. One boy was arrested, and the other ran away. Throwing acid at someone is not how one shows one's love.
It is an act of desperation, an act of a psychopath. But the world is no stranger to such behavior, and neither is South Asia.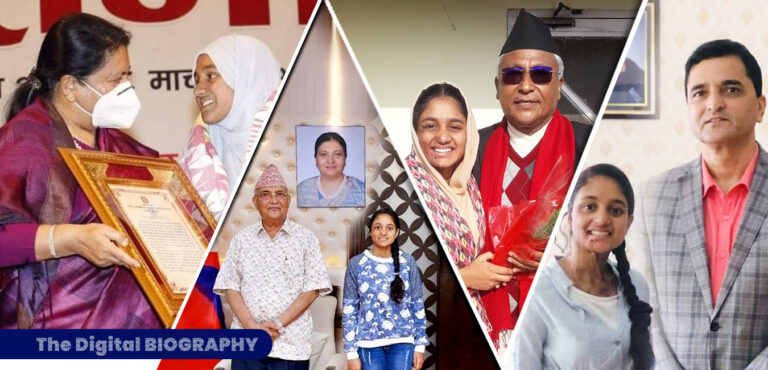 How did Muskan Khatun become an acid attack survivor?
Regulating the over-the-counter sale of acid and life imprisonment for perpetrators are the only ways to stop acid attacks. Images of acid attack survivor Muskaan Khatun went viral on social media.
They coincided with the Bollywood film Chhapaak, which featured actress Deepika Padukone in acid attacks on women in India.
Khatun used her high media profile to raise awareness about acid attacks. Khatun came for the hearing wearing a black with her parents, which she took off once inside the room, revealing the scarred right side of her face.
She burst into tears while recalling the attack and the pain and suffering afterward during the many operations at a hospital in Kirtipur that treats burn victims.
Acid attack survivor Muskan Khatun had endured months of harassment from her perpetrators before she was attacked with acid in September 2019.
Police later arrested Miya and Alam from Chapakaiya and registered a case by claiming to murder and Damaged the Face of Mukan Khatun.

Despite this inhuman act over Muskan, she turned the tragedy into an opportunity to change Nepal. She campaigned for legislation and was instrumental in passing laws for stern action against perpetrators.
She met the prime minister of Nepal, K.P. Oli, and he agreed to strengthen the rules concerning acid attacks and restrict the sale of chemicals.
The new laws were created, but some doubt was expressed about their effectiveness. After meeting and hearing her story, PM Oli agreed to regulate strict rules against acid attacks and restrict the citizens' buying and selling of chemicals.
Facing threats and social pressure, Muskan lobbied for stronger laws and punishments for acid attacks. Thus, though she had a painful recovery, she used her position to lobby for change.
Khatun has been appealing to the government, political parties, civil society organizations, and ordinary citizens to run public awareness campaigns. She reckons people in rural areas are unaware of where and how to file a complaint or a lawsuit against the perpetrators.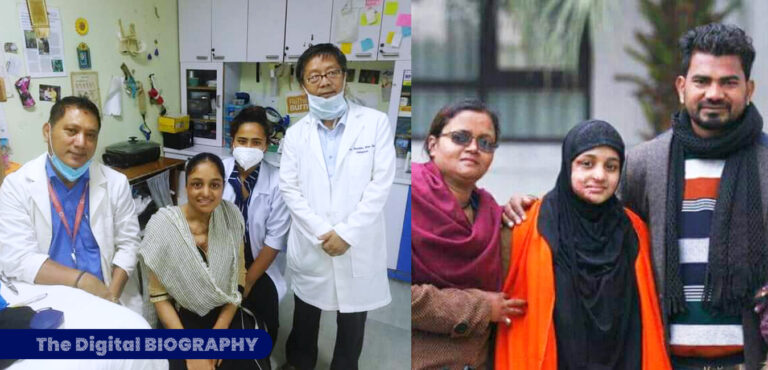 A source of Inspiration
Her story has inspired many other people and movie stars, including megastars, Bollywood superstar Amitabh Bachchan, Nepali Mahanayak Rajesh Hamal, and more, to appreciate her.
The brave Muskan has received the International Women of Courage Award and Women Achiever's Award for her consistent, courageous, and applaudable effort to reduce the heinous crime.
Moreover, Muskan is the first Nepali to win these awards. Muskan's leadership was crucial in bringing about change. The U.S. Embassy in Nepal is proud to support her and promote the advancement of women's and girls' rights in Nepal.
Khatun's initiative has been crucial in bringing about a bill (yet to be passed) proposing a 20-year prison term, seizing acid attackers' property, and more significant restrictions on acid sales.
Acid attackers aged 10-14 years must spend five years in juvenile detention, while those aged 15-18 must spend ten years in such homes.
The bill also proposes the government bear all victims' treatment and education expenses and ensure their jobs.
Awarded by International Women of Courage (IWOC) Award, 2021
Muskan was honored with the International Women of Courage Award in 2021. The US ambassador, David M. Satterfield, nominated her.
The awards were made by First Lady Dr. Jill Biden and the US Secretary of State Tony Blinken on International Women's Day.
Muskan Khatun gained popularity after receiving the courage award for surviving the toxic attack. She will be the first Nepali to win the prestigious award.
The award will be given to her by US President Joe Biden and Jill Biden. In Nepal, the United States Embassy said in a statement that it is pleased to announce Muskan will be awarded the prestigious International Women of Courage Award for her work to end acid attacks.
US First Lady Dr. Jill Biden and Secretary of State Tony Blinken will present the award to her at a virtual ceremony on March 8.
According to US Ambassador Berry, Khatun will be the first Nepali to win the prize and one of the youngest awardees ever. She is also active in campaigns to pass laws for such crimes.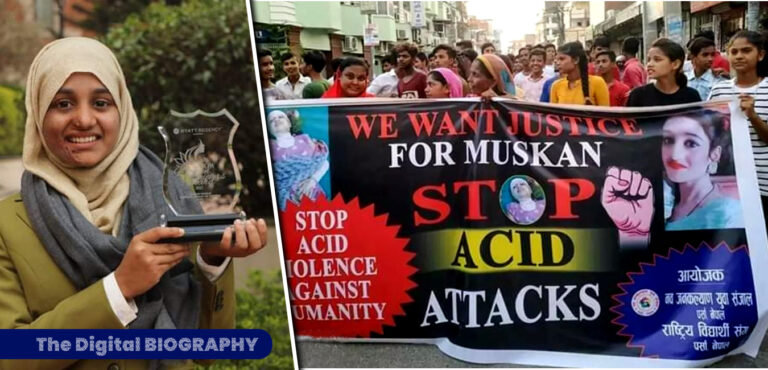 About the IWOC Award
The International Women of Courage Award, also referred to as the U.S. Secretary of State's International Women of Courage Award, is an American award presented annually by the United States Department of State to women around the world who have shown leadership, courage, resourcefulness, and willingness to sacrifice for others, especially in promoting women's rights.
The IWOC Award recognizes women worldwide who have demonstrated exceptional courage and leadership in advocating for peace, justice, human rights, gender equality, and women's empowerment, often at significant personal risk and sacrifice.
The award was established in 2007 by U.S. Secretary of State Condoleezza Rice on International Women's Day, an annual celebration observed each March 8 in many countries worldwide.
Each U.S. embassy has the right to recommend one woman as a candidate. Previous winners of this award include Malala Yousafzai, the youngest Nobel laureate, for her advocacy work for women and girls in Pakistan.
Facts about Muskan Khatun