Roshani Rasaili's Early Life and Background
Roshani Rasaili, the celebrated Nepali singer, was born on November 5, 1984, in the picturesque town of Indrenigaun, Baglung, in the heart of the Gandaki region in Nepal.
From a young age, Roshani drew to the enchanting melodies of folk music, which resonated deeply with her soul.
She was uniquely able to absorb the essence of words and emotions within the folk songs, and this innate talent would shape her destiny.
A Journey of Roshani Rasaili into the World of Music
Roshani Rasaili embarked on her musical journey with a profound desire to share the beauty of folk music with the world.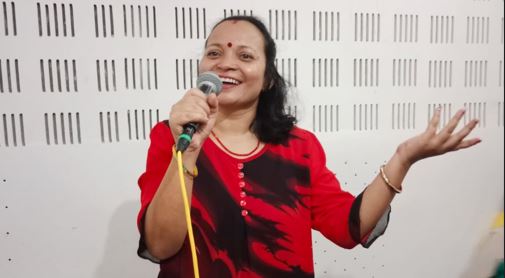 Her mission was to bring forth the rich cultural heritage of Nepal through her songs, creating a vivid tapestry of sound and emotion for her listeners.
With unwavering determination and a deep love for her craft, she began recording her songs, steadily building a portfolio of music that would capture the hearts of many.
The Rise to Stardom
Roshani's dedication and talent soon earned her recognition as one of Nepal's most exceptional female singers.
Her songs resonated with audiences nationwide, and her name became synonymous with success in the Nepali music industry.
Her continuous fidelity and relentless hard work over 14 years made her one of her generation's most prolific and outstanding female singers.
Roshani Rasaili's Family Life
In her personal life, Roshani found love and happiness in the arms of Ramesh Shivashankar, her beloved husband.
They have a beautiful daughter named Shuhana Shivashankar, who undoubtedly inherited her mother's passion for music.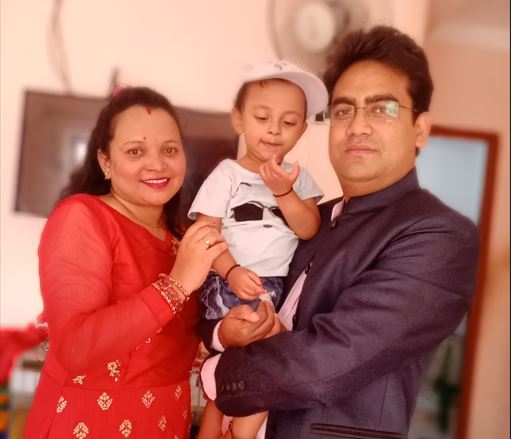 Roshani Rasaili's Guinness World Records
One of the crowning achievements in Roshani Rasaili's illustrious career was her entry into the Guinness World Records.
Her hauntingly beautiful song, "MELANCHOLY," earned her a place in the record books under the "Most Vocal Solos in a Song Recording" category on February 1, 2018.
The achievement is the teamwork with the collaboration of 365 Nepali artists who lent their voices to create a masterpiece.
International Recognition of Roshani Rasaili
Roshani Rasaili's talent transcended borders, earning her international acclaim. In recognition of her remarkable contributions to the Sustainable Environment and Ecosystem Management (SEEM), she received accolades for her song "MELANCHOLY," which featured a massive collaboration of Nepali artists.
The song was released by the Right Honorable President of Nepal, Bidya Devi Bhandari, on September 2, 2017, in Kathmandu, Nepal.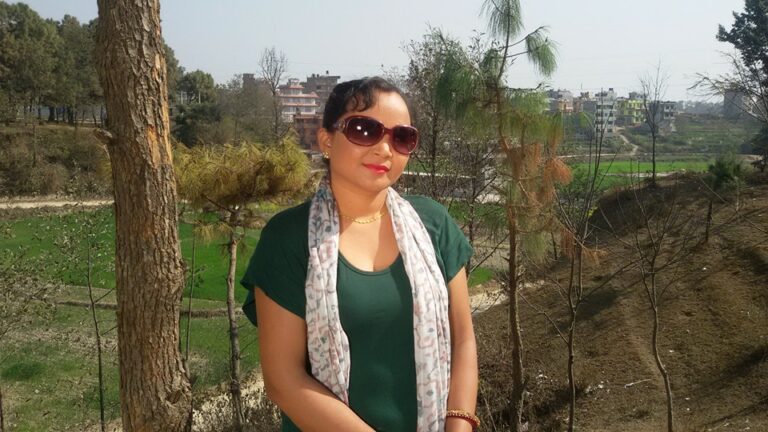 Awards and Accolades
Roshani Rasaili's excellence in the music and entertainment industry through various prestigious awards:
Best Women Leadership Excellence Award in the Music & Entertainment Industry:

She received this honor at the South Asian Partnership Summit & Business Excellence Awards on December 10, 2021, in Colombo, Sri Lanka.

STAR MUSIC AND FILM AWARD:

This recognition was bestowed upon her on December 11, 2021, in Kathmandu, Nepal, further cementing her status as a music icon in her homeland.

GARCHHU MAYA GARCHHU (CHHAYACHHABI TEEJ MUSIC AWARD):

Roshani Rasaili was honored with this award on September 6, 2021, in Kathmandu, Nepal, to acknowledge her exceptional contributions to Nepali music.

NATIONAL CREATIVE CITIZEN AWARD 2023:

Her remarkable contributions resulted in her receiving this prestigious award on April 7, 2023, from the Nagarik Board at the Nepal Tourism Board in Kathmandu, Nepal.
Through her dedication, talent, and remarkable achievements, Roshani Rasaili has left an indelible mark on the world of Nepali music.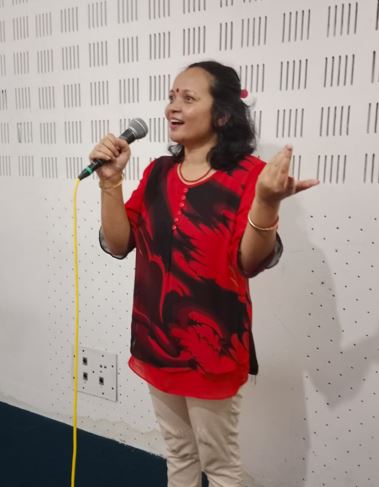 Her journey from the quaint town of Baglung to international recognition is a testament to her unwavering passion for preserving and promoting the rich cultural heritage of Nepal through the power of music.
Roshani Rasaili's legacy inspires and uplifts generations of music enthusiasts within and beyond Nepal's borders.
Quick Information
Name: Roshani Rasaili
Nationality: Nepali
Date of Birth: 5 November 1984
Birthplace: Baglung, Gandaki, Nepal
Occupation: Singer
Genres: Folk and Duet
Years active: 2009–present
First Solo Album: Mutu bijhaune
Debut Song: Mutu bijhaune
Famous for: 33kilo sun, Kavrema Ghar Chha
Relationship status: Married
Spouse: Ramesh Shivashankar (2011)
Children: Shuhana Shivashankar (Daughter )
Facebook: https://www.facebook.com/gra2222/
Website: www.roshanirasaili.com.np
LinkedIn: https://np.linkedin.com/in/roshani-rasaili-7ab100273
Roshani Rasaili's Musical Legacy: A Playlist of Nepali Melodies
With her soulful and captivating songs, Roshani Rasaili, the renowned Nepali singer, has left an indelible mark on the music industry. Here is a playlist of some of her notable tracks, each bearing the signature warmth and emotion that she brings to her music:
1. "33-kilo sun" Listen on YouTube
2. "Bhatti Pasal" Listen on YouTube
3. "Kavre ma Ghar chha-1" Listen on YouTube
4. "Kavre ma Ghar chha-2" Listen on YouTube
5. "Sali Bhena" Listen on YouTube
6. "Raksi Ganayo" Listen on YouTube
7. "Chautari ma Bar chhha" Listen on YouTube
8. "Baule Paisa Pathai diya" Listen on YouTube
9. "Tehi keti man paryo" Listen on YouTube
10. "Melamchi aauchh" – Listen on YouTube
11. "Garcchu Maya garchhu" – Listen on YouTube
12. "Dadaghare Kanchhi" – Listen on YouTube
13. "Maya Launa" – Listen on YouTube
14. "Gauko Bikash garne Bhaya" – Listen on YouTube
15. "Sunko chura" – Listen on YouTube
16. "Yespali tejma selfi Khichinchha" – Listen on YouTube
17. "Facebook teej song" – Listen on YouTube
18. "Maiti Ghar" – Listen on YouTube
19. "jati cheek malai" – Listen on YouTube
20. "Euta Photo Deuna" – Listen on YouTube
21. "Shuvakamana timilai" – Listen on YouTube
22. "Ma ta Driver sara ra" – Listen on YouTube
23. "Hamile kasam khako hoina ra" – Listen on YouTube
24. "Sindur Bharnu ho" – Listen on YouTube
25. "Herna Jauna film" – Listen on YouTube
26. "Jhadka" – Listen on YouTube
27. "Teej Song" – Listen on YouTube
These songs are a testament to Roshani Rasaili's incredible talent; each carries the essence of Nepali culture and the emotions she pours into her music.
Her melodious voice continues to touch the hearts of listeners, both in Nepal and worldwide, ensuring her enduring legacy in music.