Rajesh Hamal Biography
Rajesh Hamal, a Nepali film actor, singer, television host, and model, was born on June 9th, 1964, in Tansen, Palpa, Nepal.
He has been one of the most substantial actors in the history of Nepalese theater and was one of the highest-paid Nepali actors between 1990 and 2000. He received notoriety across South Asia, making him the first Nepalese actor to achieve this feat.
As an actor, Rajesh Hamal holds several box office records in Nepalese cinema, including the most consecutive and commercially successful films as a lead actor and the most
awards as an actor in Nepal.
Rajesh Hamal Films
In 1991, Hamal debuted as an actor in his uncle's film "Yug Dekhi Yug Samma," which became a huge success and made him a national star.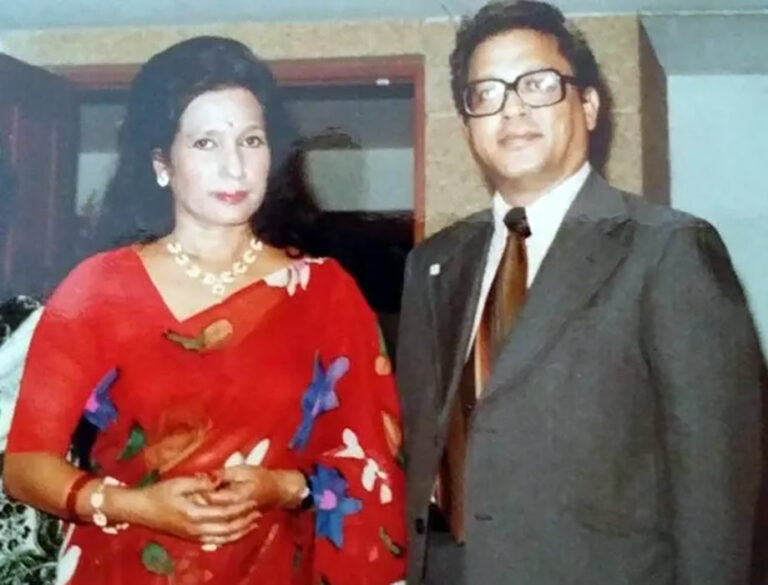 However, his career took a significant turn after releasing the blockbuster film "Delta" in 1993, which propelled him to superstar status. He has appeared in over 200 films spanning nearly three decades.
Some of his most significant blockbusters include "Yug Dekhi Yug Samma," "Kasam," "Basanti," "Hami Tin Bhai," "Sadak and Prithvi," "Simana," "Chandni and Ek Number Ko Pakhe," "Ajambari Naata," "Mukhauta," and "Sankar." Additionally, Hamal has hosted the Nepali version of "Who Wants to Be a Millionaire?"
Several achievements and events mark Rajesh Hamal's personal life. Hamal's father, Chuda Bahadur Hamal, was a diplomat and a scholarly man with a master's in English Literature.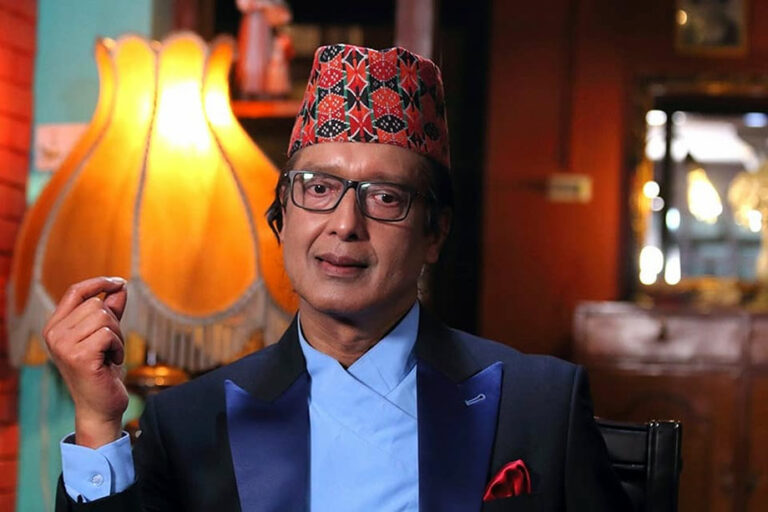 He was also a Goodwill Ambassador and contributed to philanthropy. Hamal is widely known as the Greatest Actor in Nepal, having starred in award-winning films such as "Deruta."
Rajesh Hamal Awards
He won several Best Actor Awards, including the most prestigious award from Nepal's cinematic awards association and the National Film Award.
He becomes one of the most iconic personalities in Nepali theater, known for his ability to portray a wide range of characters, from action-packed roles to light-hearted romantic comedies and adventures.
Hamal regrets not interacting more with his father, saying, "Each day of my life, I repent not soliciting him with a proper goodbye.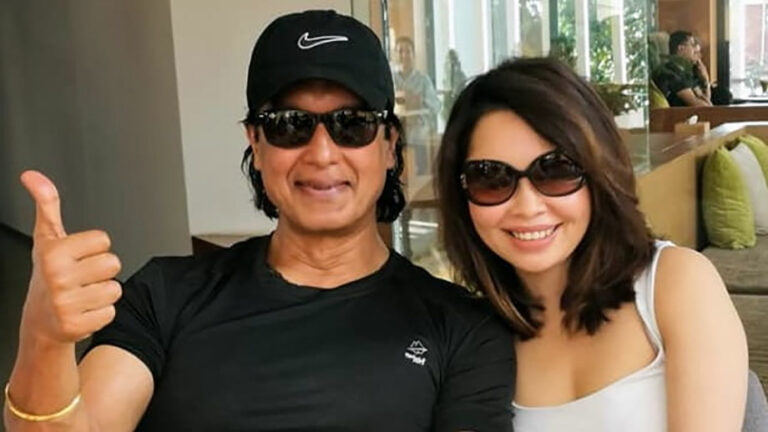 Additionally, I should have endeavored suitably to communicate with my father and talk about my ambitions and enthusiasm in a better way."
Hamal's mother, Renu K.C., suffered from mental health issues and tobacco use. Hamal is the third child among four siblings. He lived in Moscow with his father during his early teens.
He attended college in Russia before completing his additional education at Panjab University in Chandigarh, where he received his M.A. in English literature.
Rajesh Hamal Married
Hamal is married to Madhu Bhattarai, whom he met at the Lux Beauty Pageant in 2004. He proposed to Bhattarai on May 14th, and they married on May 24th, 2014, in a private ceremony at Hotel Annapurna, Kathmandu.
Although they kept their relationship secret for five years, they admitted they were in a relationship two years before getting married. Hamal and his wife do not have any children as of now.
In addition to his film career, Hamal has made several television appearances, including on popular shows like "Wai Wai Quiz Whiz" and "Merri Bassai." He has also appeared in advertisements for various products.
Hamal's cinematic success has earned him numerous awards, acknowledgments, nominations, and honors from film and non-film-related organizations.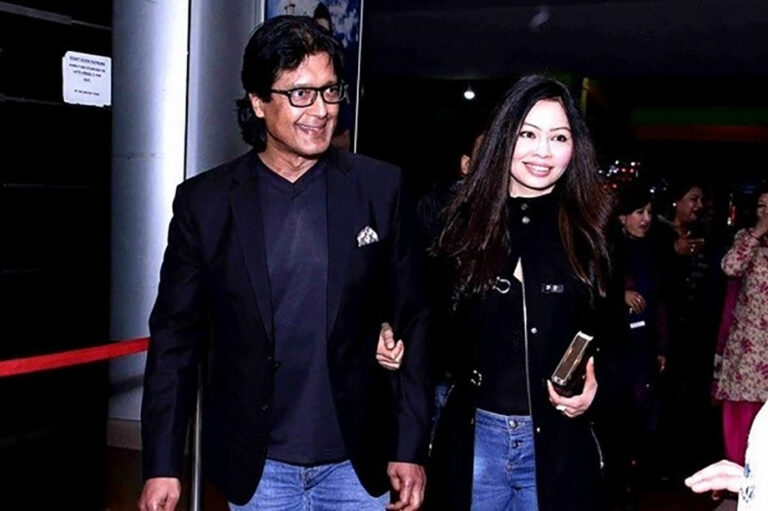 He has acted in over 230 films, displaying a wide range of characters and establishing cinematic standards through his quality of acting.
Hamal's dedication to his acting career has been unique and unprecedented in Nepal's film industry. He has revolutionized film production and redefined the course of history for actors in the country.
Despite settling down with marriage, people will continue celebrating his name and success for decades.