Shawn Peter Raul Mendes
Shawn Mendes is a Canadian singer and songwriter born on August 8, 1998. He was only known after posting a cover video song on the sharing application Vine in 2013.
Later, he got the attention of the artist managers Island Records A and R Ziggy Charlton and Andrew Gertler, which led him to sign a singing contract with Recorders.
Mendes released his first debut EP in 2014, followed by his first studio album, Handwriting, in 2015. His first album topped the US Billboard 200, making him one of the five artists in the number one position with his debut song before 18.
The following year, his single "Stitches" reached the top ten singles in the US and number one in the US and Canada.
Shawn Mendes's second album, "Illuminate," released in 2016, also topped number one in the US, including his singles; Nothing is Holdin' Me Back" and Treat You Better.
Both these singles reached the top 10 in many countries. In 2018, his self-titled third studio album was released.
Its lead single was named "In My Blood." Mendes's third album debuted at number one in the US, making him the youngest artist to have three number-one albums.
Later in 2019, Mendes released the hit singles "Senorita" and "If I Can't Have You," which topped the US Billboard Hot 100.
With the release of Wonder in 2020, He became the youngest male artist to top the Billboard 200 four times with his four albums in 2020.
Mendes won several awards in his career, including ten MTV Europe Music Awards, eight iHeartRadio MMVAs, eight Juno Awards, thirteen SOCAN, three Grammy Awards nominations, and two American Music Awards.
In 2018, he was named one of the 100 most influential people worldwide by "Times."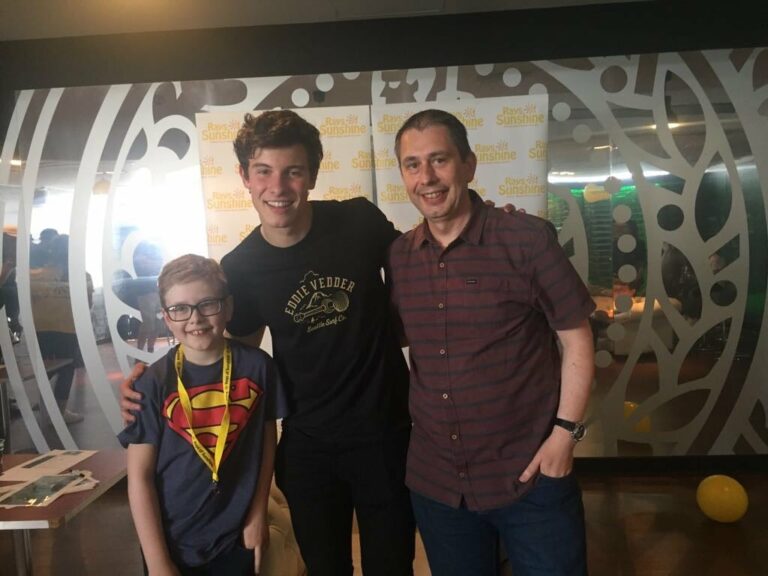 Shawn Mendes's Early Life
Shawn Mendes was raised and born in Canada in Pickering, Ontario, to his parents 'Karen Mendes' and 'Manuel Mendes,' who were real estate agents and businesspeople.
His father was Portuguese, and his mother was from England. He only has a sibling named Aaliyah' a younger sister.
His family is very religious, and he was raised spiritually. In June 2016, Mendes completed his graduation from Pine Ridge Secondary School.
Shawn Mendes also got the chance to practice his stage acting lessons. Afterward, he also gave an audition for Disney Channel in Toronto.  
Artistry and musical influences
Shawn Mendes is mainly known as a pop singer and a folk-pop singer. Mendes states that musicians like Ed Sheeran, Justin Timberlake, Bruno Mars, Taylor Swift, and John Mayer have influenced him to sing. Mendes listened to reggae music, Garth Brooks, Led Zeppelin, and country music growing up.
He said, 'Mayer's work has influenced his second studio album' whereas his third album was influenced by Timberlake, Daniel Caesar, kings of Leon, and Kanye West. Mendes incorporates catchy acoustic folk-pop tunes for Brittany Spanos in his catalog.
Shawn Mendes stated, "He wants to create anthems for people which they can play in any critical events that occurred in their lives. Shawn further said he doesn't want his music to be played for months and not listened to again.
He again said he wants to do incredible things that make a difference. He also stated that it's not all about the music and what you do while you make it in an interview on Clash magazine.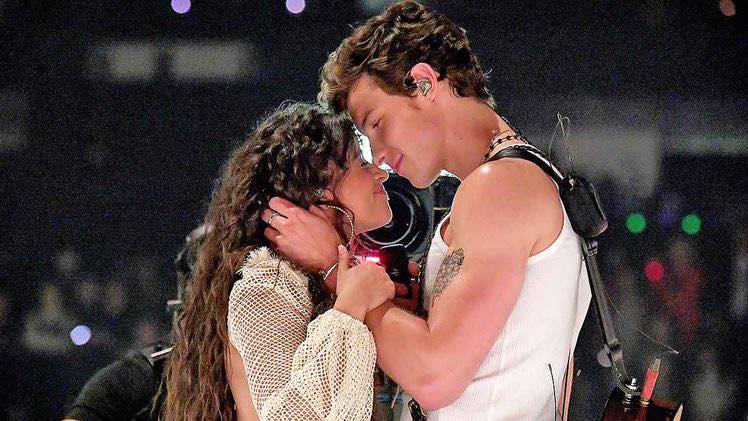 Brand endorsement and modeling
In 2016, Mendes signed a contract with Wilhelmina Models. Mendes walked in the Milan, Italy show during 'Emporio Armani 2017.
During the show, Mendes wore the Italian brand's new smartwatch. The promotional video featuring Shawn Mendes was directed ahead of his walk.
Shawn Mendes then launched his first fragrance for both men and women that contained his signature In August 2017.
In August 2018, after a year, he again launched his second fragrance with his signature II for both women and men.
Shawn Mendes was announced as the ambassador of the watch collection Emporio Armani's entire Fall Winter 2018-2019 In June 2018.
Afterward, Mendes was found wearing the new EA-connected smartwatches in the photographs published on social media In July 2018.
Mendes announced that he is the latest brand ambassador of Calvin Klein and the campaign In February 2019. Smile Direct Club released an advertisement showcasing a movement between the company and Mendes.
Some proceeds went to organizations seeking to improve the children's mental and emotional health during the 61st Annual Grammy Awards.
The following month, Emporio Armani released an advertisement featuring an instrumental version of In My Blood" in Black and white with Mendes Boxing.
Shawn Mendes announced a partnership with Canadian-based food chain Tim Hortons in August 2019, in which he features on beverage cups.
Philanthropy and supported causes
In coordination with DoSomething.org, Mendes started a campaign named "Notes from Shawn," where his fans were encouraged to write something in a paper and leave it in unexpected places In 2014. The movement was influenced by the lyrics of his first single, " Life of The Party.'
The campaign addressed depression, awareness of self-harm, and low self-esteem. They relaunched their campaign in the year 2015. His campaign was hashtagged as Notes from Shawn online this year.
They relaunched the campaign for the third time in 2016, partnering with Blend App, intending to raise 25 thousand dollars, where 1 dollar was raised for signup, a positive message shared on any application.
Shawn Mendes also worked with a non-profit organization, Pencils of Promise, which builds schools and increases the quality of education for developing countries. They raised twenty-five thousand dollars to build a school in Ghana.
After the devastating earthquake in Mexico City in 2017, he raised an Earthquake relief fund in coordination with the American Red Cross and donated 100 thousand USD.
He also raised fund donations to support the WE Schools program in coordination with Omaze. It was a movement done to help youths with education and mentorship. He also encouraged his fans to help and allowed them to attend his upcoming tour concert donors.
Mendes participated in the Annual Global Citizen Festival, performing alongside artists such as John Legend, Janet Jackson, and Janelle Monae in the Central Park, New York City program.
He also raised awareness about the importance of education worldwide, particularly for young girls. Afterward, he took the help of social media to reach Canada's Prime Minister, Justin Trudeau.
He thanked the Prime Minister for leading a movement, the 'Leave No Girl Behind initiative.' The campaign's main aim was to empower girls through workshops and programs.
He even expressed his desire to do more projects together. Mendes then encouraged his followers to support the same movement.
Prime Minister, in response, thanked Mendes and said, " The more people we have to fight for young girls' education, the better! I would love to talk.
In 2018, Mendes, in coordination with producer Teddy Geiger, released "Under Pressure a cover by the British rock band David Bowie and Queen.
It was the single released in celebration of Queen's biopic Bohemian Rhapsody; it is part of a series of covers of Queen's songs.
At the Hollywood Bowl, Los Angeles, for the We Can Survive Event, held on October 20, 2018, Mendes performed with other artists like Marshmello, NF, Ella Mai, Meghan Trainor, and Khalid.
The event was organized to help young girls diagnosed with breast cancer. Mendes announced the Shawn Mendes Foundation launched in August 2019 to empower and inspire today's youth and his fans to advocate for issues and bring positive changes in the world.
Shawn Mendes announced that both he and his foundation, Shawn Mendes Foundation, will be donating an undisclosed amount of money to The New South Wales Rural Fire Services, South Australia Country Fire Service, and Australia's Red Cross to help the people who had a devastating impact by the fire and the parts of the countries having a huge hit, On January 2020.
The Shawn Mendes Foundation and Mendes donated 175 thousand dollars to support the relief of the pandemic in March 2020.
In the same year and month, he also participated in the 'Living Room Concert for America' of iHeart Media, raising awareness and funds for 'COVID-19.
In April 2020, he participated in the Global Citizen Festival to raise funds and awareness for the pandemic. Mendes is also seen supporting the movement Black Lives Matter. Mendes also raised the voice of Black activists in May 2020.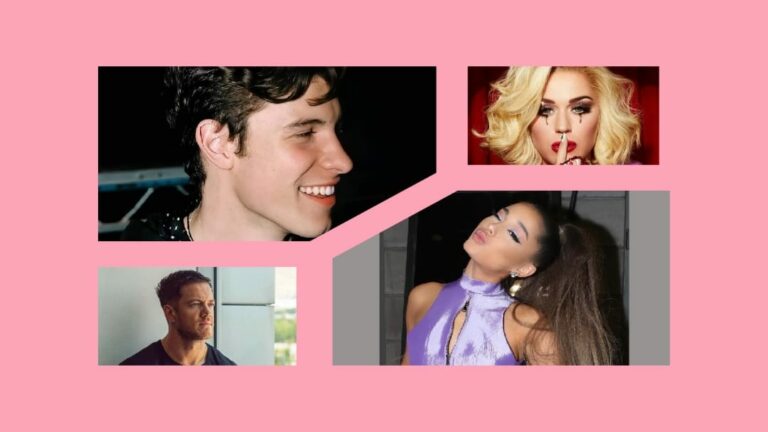 Awards and nominations
Mendes has received several awards and nominations during his career. It includes 11 MTV Europe Music Awards, eight iHeartRadio Much Music Video Awards, eighteen Society of Composers, Authors and Music Publishers of Canada awards, and ten Juno Awards.
Two MTV Video Music Awards, five BMI Awards, the Allan Slaight Honour from Canada's walk of the frame, and three American Music Awards.
He has been nominated three times for Grammy Awards.
References