Edgar Allan Poe Childhood
Edgar Allan Poe was an American writer, Poet, Literary critic, and editor born on January 19, 1809. Poe is widely known for his short stories and his poetry. In the United States, he was recognized as a central figure of Romanticism and the Literature of America. He is famous for his dark, mysterious poems and stories: The Raven, The Black Cat, The Fall of The House of Usher, and Heart.
His tale The Murders in the Rue Morgue initiated the modern detective story, published in 1841. The atmosphere in his tales of horror is unrivaled in American fiction. His "The Raven" is the best-known poem in national literature. Poe was the first known writer of America to earn his living through his literature in his difficult time. 
Poe writing carrier
Poe was born as the second child of David Poe and Elizabeth Poe in Boston. His parents were well-known actors of America at that time. In 1810, his father left him and his family, and the following year his mother left this world. Johan and Frances Allan of Richmond took Poe with them. They did not formally adopt Poe, but they kept him with them till his young adulthood. Poe went to the University Of Virginia but had to abandon the University in a year because of insufficient money. He enlisted in the United States Army after quarreling with Allan over the funds for his education.

From this time, Poe's writing and publishing career began. He stepped into the Field of literature through his collection 'Tamerlane' in 1827. Poe couldn't pass as an officer cadet in West Point. He later wished to become a writer instead. Then Edgar stayed focused on writing and spent most of the time just writing what he wanted. He continuously gave time for Literary journeys and was later known for his writing style.
He had to move to various cities because of his work. He moved to cities like; Baltimore, New York, and Philadelphia. He married his cousin, who was 13 years young. Unfortunately, Virginia Clemm died at the age of 23 due to tuberculosis in 1847. Poe published his poem "The Raven" In January 1845. His poem "The Raven" was a success. He tried hard to publish his journal "The Penn." He later renamed the journal "The Stylus but, he was not able to produce the journal. He died on October 7, 1949, at the age of 40. Nobody knows the reason for his death, but it has been attributed variously to disease, alcoholism, suicide, and many more.

Military Career 
Poe enlisted in the United States Army using Edgar A. Perry on May 27, 1827, claiming that he is 22 years although he was 18 because he was unable to support himself. In the beginning, I worked at Fort Independence for five dollars per month. He released his first book, a collection of his poetry, named "Tamerlane and Other Poems" in the same year. The book didn't receive virtual attention and, only 50 copies were published. He shifted to Fort Moultrie in South Carolina. On November 8, 1817, he traveled by ship on Waltham.

He worked there for two years continuously and achieved the rank of Major Sergeant. It was the highest rank a non-commissioned officer achieved. At the end of the five years, Poe revealed his real name to Lieutenant Howard, his Commanding Officer. He said he would only allow Poe to abandon if he reconciled with Allan. In the end, Allan agreed to support Poe to be discharged from the United States Military Academy at 'New York. On April 15, 1829, Poe was discharged.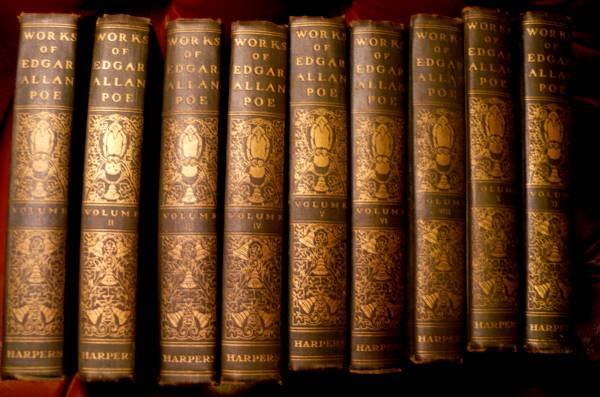 He began his career as a writer after the death of his brother. He began to have earnest attempts to start his career. He was one among many Americans to live by writing. At that time, American publishers published unauthorized copies of British work rather than paying attention to new jobs. In America, there was a booming growth; this was why the publishers refused to publish the stories and poems. Publishers that time paid much later than they promised and even refused to pay. In 1835, Poe obtained a license to marry his cousin Celmm; he was 26 years old, whereas his cousin was 13 years old. His wife died after 11 years of marriage, which may have inspired him to write some of his writings.

He was awarded a prize in October 1833 by the Baltimore Saturday visitor for his Short Story MS. Found in a Bottle. "John P. Kennedy" brought attention to the story, which helped him make his career much easier than it was. With the help of John P. Kennedy, Poe became an assistant editor in August 1835 of the periodical. But, he was discharged from the job because of being drunk on the job. Poe published a prospectus announcing his intentions to start writing his journal "The Stylus. On June 6, 1840, he brought advertising space for his prospectus in Saturday Evening Post. The prospectus, a monthly Literary edited and published by Edgar A. Poe in the city of Philadelphia. 'The Stylus,' his journal was never published before Edgar's death.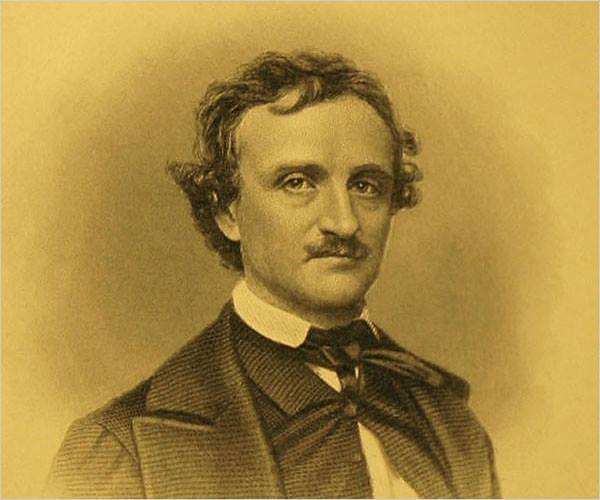 After leaving Burton after a year, he got a position as a writer and co-editor at Graham's Magazine. In 1841, Poe was the co-signatories of Graham's editorial note of the tremendous success that past magazine year.
Genres
Poe is best known for his Gothic Horror genre, and the public likes this style of writing. He is more focused on dark romanticism as most papers include questions of life and death, effects of decomposition, physical signs, and concerns of premature burial. After the pond on Boston Common, referred to the movement as" Frog-Pondians of followers of the transcendental movement. Poe to Thomas Holley Chivers wrote that he did not dislike transcendentalists but only the sophists and pretenders among them. Besides the Gothic Horror, Poe also wrote various humor tales, hoaxes, and satires. The first story that Poe is popular to have published is Metzengerstein.

It was his first foray into Gothic horror. Poe has also reinvented science fiction "The Balloon-Hoax." Poe used themes that are specifically mass-market taste in his writings. His invention often includes elements of popular as phrenology and physiognomy.
Death
The circumstances and causes of the death of Edgar Allan Poe is uncertain. He is buried in Baltimore, Maryland, at Westminister Hall. Poe was found delirious on the streets of Baltimore, On October 3, 1849.
According to 'Joseph W. Walker, who found Poe on the streets, he was taken to the "Washington Medical College" as soon as possible, where on October 7, 1849, in the morning he died. Poe was not wearing his clothes and was not coherent to explain how he came to be in that condition. On the night before his death, people heard him repeatedly calling out the name "Reynolds." But, it was unclear to who he was referring. "Lord helps my poor soul" was the last words that Poe said, According to some sources. All medical documents and records, including; his death certificate, have been lost. Reporters reported Poe's death as Cerebral Inflammation, which was caused due to the excessive use of alcohol in the newspaper. His death remains a mystery as no one knows what has happened.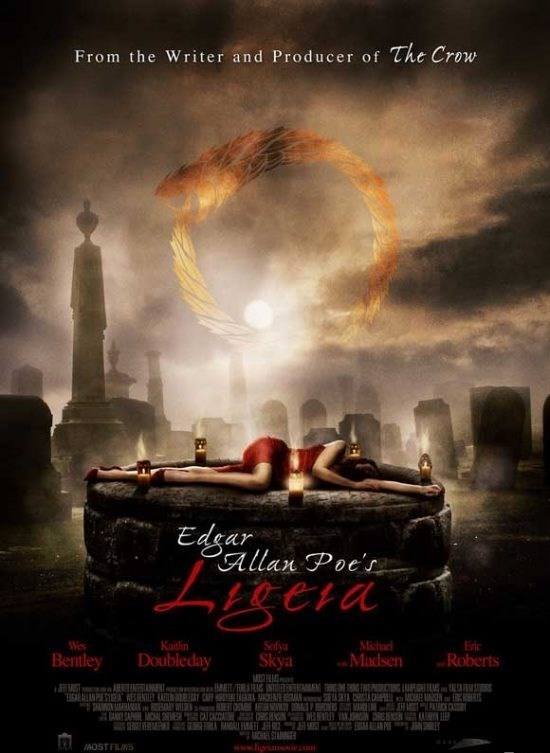 One of his popular short stories with its summary
"The Oval Portrait" is one of the short stories written by Edgar Allan Poe. The story shows the relationship between life and death and the destructive power of love. The story begins with an injured narrator, but the story is not regarding the incidents of the narrator. He has his valet with him, who takes him to a Chateau of the Apennines in central Italy. The chateau seems to have decaying decorations. They choose the smallest apartment to stay. The room had beautiful paintings, Trophies, and tapestries, but it seemed useless in that unmanaged environment. The narrator finds a book describing each image in his bed; going through the book, his eyes go upon the oval portrait of a young girl just ripening into womanhood.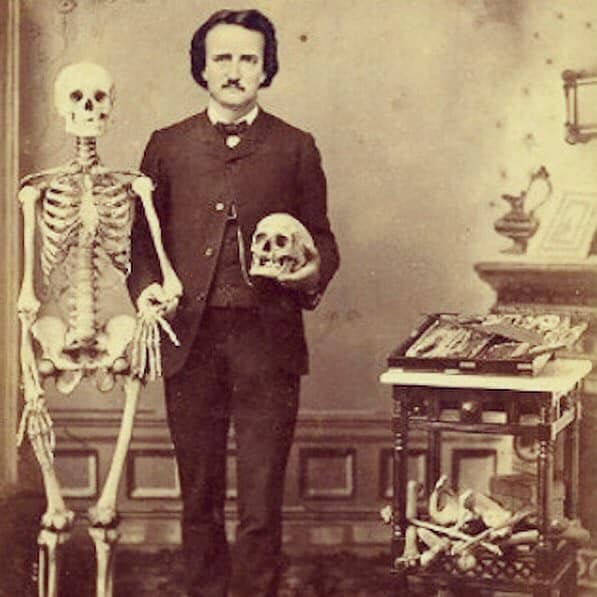 According to the book, the portrait was of the wife of a passionate painter who has painted that portrait. Once he wished to paint the painting of his wife, and she could not say no to his passion. During illustration, he locked himself and his wife in a tower away from the city. He not only took days but weeks to complete the portrait of his wife. He did not realize that she grew paler as the picture grew lifelike. After the completion of the painting, he turns her image facing her and finds her dead.
Frequently asked questions about Edgar Allan Poe?
Q. How did he die?
A. No one knows the actual reason for his death.
Q. Why is death Mysterious?
His death is mysterious because the reason for his death is not known, and documents like death certificates have been lost.
Q. Who found Poe in the streets of Baltimore?
A. Joseph W. Walker, found him in the streets of Baltimore.
References