Edward Christopher Sheeran, short name Ed Sheeran, is an English Singer, Songwriter, Record producer, Actor, Musician, and Businessman.
He was born on 17th February 1991. He began gaining attention through YouTube after his first recording in 2004. It is the year his career started.
Edward released the extended Play, Collaborations Project in early 2011 and signed with Asylum Records the same year. In September "2011 "Sheeran's debut album was released at the top of the UK Albums Chart.
The" Brit Awards" for "Best British Male Solo Artist" and " British Breakthrough Act" were awarded to him in 2012. In June "2014" his second album was released. It became the second best-selling album in the world of the year 2015.
He also won "Album of the Year" at the "Brit Awards 2015". He also received the "Ivor Novello Award" for Best songwriting from the "British Academy Of Composers, Songwriters, and Authors."
The song "Thinking Out Loud" helped him to earn the Grammy Award 2016 as "Song of the Year" and "Best Pop Solo Performance." His third album "Divide, was released in March 2017.
It was the bestselling album of 2017 worldwide.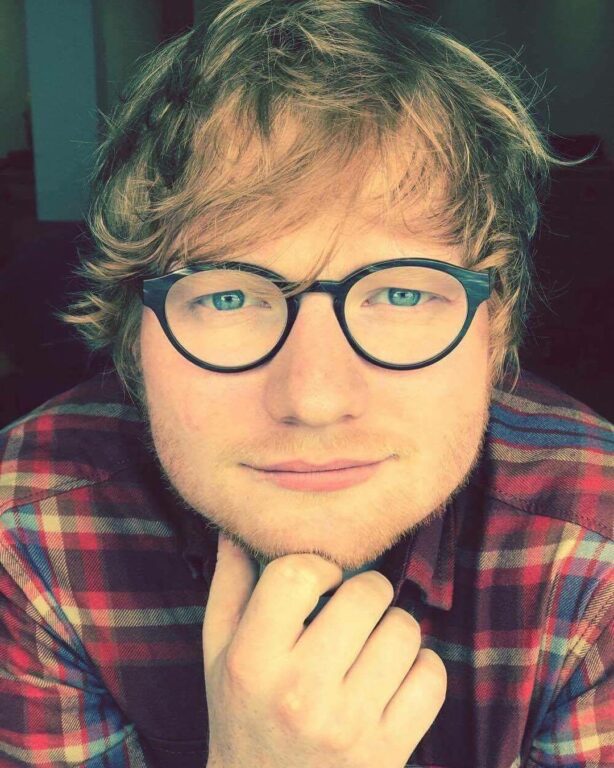 Sheeran also became the first artist to have two songs in the US Top 10 list in the same week. He also broke the records for most top 10 UK singles from one album.
Sheeran's fourth single, "Perfect, marked number one in the UK, US, and Australia. It was the "Christmas Number One" in 2017. Sheeran was the world's best-selling artist of 2017. He was named the "Global Recording Artist of the Year."
His fourth album Collaboration Project, "I Don't Care," "Take Me Back to London," and "Beautiful People" became number one in most major markets in the UK.
Early life
Career
International success (2011-2012)
Edward Sheeran's Relationships and Reasons for Breakup

1. Ed Sheeran's Early life
Ed Sheeran was born on February 17, 1991, in Halifax, West Yorkshire, England. His childhood home was on Hinchcliffe Road in Hebden Bridge.
His father was a curator in Bradford at Cartwright Hall, and his mother worked at the Art Gallery. In December 1995, he moved from Hebden Bridge to Framlingham with his family. He has an elder brother who is a composer named Matthew.
Edward's parents are from London, and his grandparents are Irish. Sheeran said that his father is from a large "Catholic" family.

His father is an art curator and lecturer, and his mother is a culture Publicist turned Jewellery designer. Sheeran got to sing in a local choir at the age of four.
He learned to play guitar at eleven and began writing songs during school. He was chosen as a "Natural Performer in his Annual School Report 2004. He was accepted at the "National Youth Theatre" as a teenager. He auditioned for Youth Music Theatre UK in 2007 and joined their production.
2. Ed Sheeran's career
Sheeran's career began in 2004; he released his first collection, "Spring Man," in the same year. He had an English Singer as his friend since he was 15.
He shifted to London in 2008 and began playing guitar and singing songs in small venues and programs. In early 2008, Sheeran auditioned for the ITV Series "Britannia High." He became one of their guitar technicians.
He began to study Music at the "Academy Of Contemporary Music" In 2009. He left the Academy without graduating at 18 to support his Just Jack, a hip-hop artist.
He made a song, "You Need Me," released in 2009. He has also collaborated with singers like "Ceelo Green" and "Leddra Chapman" several times.
Edward posted a video through SB TV in February 2010. He was known to his fan base through the internet and YouTube; he received goodwill and praise from the Independent Newspaper.
In June 2010, Sheeran played the Station Session. He also released two other episodes in 2010.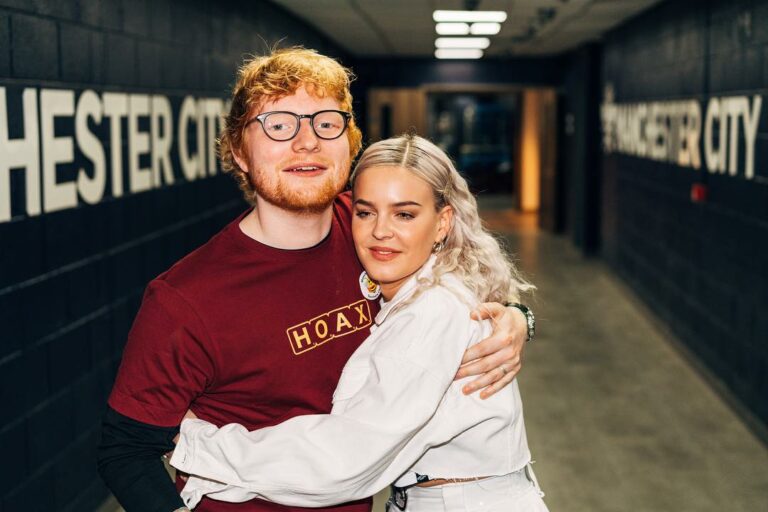 3. Ed Sheeran's International success (2011-2012)
Ed Sheeran later appeared on the TV music show with Jools Holland on 26 April 2011. He performed his debut song "The Team.
The team was considered the best-selling song entering the UK Singles Chart with over fifty-eight thousand copies in the beginning week. It was regarded as one of the top eight best-selling songs of 2011.
It also got space in the top ten singles in countries like Germany, New Zealand, Norway, Australia, and many more.
At the Glastonbury Festival of the same year, during a headline set in the BBC tent, He announced that his two singles, You Need Me, and I Don't Need You, would be released in August very soon.
Ed Sheeran's second song was among the top four on the UK Singles Chart. His third released single, Lego House, peaked in the top ten on the Australian, New Zealand, and Irish Chart.
Sheeran's third single, Lego House, featured "Rupert Grint," the actor in "Harry Potter" in the music video. His fourth single also ranked in the top ten in the UK.
Ed Sheeran released the album In Australia In August 2012 at the Frequency Festival. This album got favorable reviews from music critics.
It also debuted at number one on the UK Albums Chart with sales of over 102000 copies. At the end of 2011, it had sales of over 791000; it became the second most-sold debut album and the ninth biggest-selling album in the UK.
This album was six times certified by the "British Phonographic Industry." In March 2012, the album had sales of over 1021072 copies in the United Kingdom.
The album was listed in the top five countries: Canada, New Zealand, and the United States. He then released the song "Moments" in collaboration with the popular band "One Direction," released in November 2011. Sheeran himself co-wrote the song.
At the end of 2012, he won the "Brist Awards" for the "Best British Male Solo Artist" of the year. Sheeran announced to support Snow Patrol on their tour to the US from March to May, On 10 January 2012.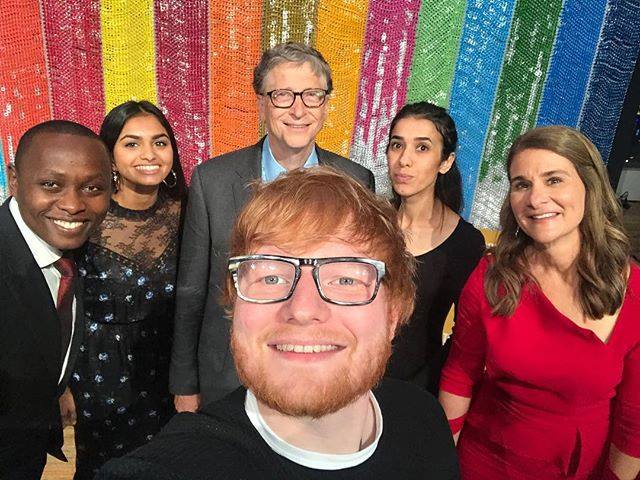 Sheeran performed "The A-Team" at the Diamond Jubilee of Queen Elizabeth II concert held at the Mall outside "Buckingham Palace" on 4 June 2012 and covered Pink Floyd's "Wish You Were Here" at the closing ceremony of the 2012 Summer Olympics in London on 12 August 2012.
After hearing his music on a tour of Australia in March 2012, Taylor Swift contacted Sheeran for collaboration. Later, Sheeran co-wrote the song Everything Has Changed and provided his vocal in this single featured on Swift's studio album.
Edward also supported two pieces to One Direction's second album, "Take Me Home" and "Little Things. The single Little Things became the second number one in the United Kingdom. The A-Team was nominated for Song of the Year at the Grammy Awards 2013.
4. Ed Sheeran's Awards and nominations
Ed Sheeran is known as one of the world's best-selling music artists, with sales of over 150 million; Edward has received several awards for his contributions to music. He has received four Grammy Awards, including Song of the Year for "Thinking Out Loud in 2016.
He also received five "Brit Awards," including British Male Solo Artist in 2015, Six Billboard Music Awards in 2015, and the Ivor Novello Award for Songwriter of the Year in 2018.
5. Edward Sheeran's Relationships and Reasons for Breakup
He was in a relationship with Nina Nesbitt. She is a Scottish songwriter and a singer. Sheeran featured her in his song Drunk in 2012, before their breakup. They both have written songs for one another.
Ed Sheeran wrote the song Nina and Photograph on Nesbitt's album. After the split with Nina, He was in a relationship with Athina Andrelos, who worked for Jamie Oliver.
She inspired Sheeran to write the song "Thinking Out Loud," one of his top-listed singles. Due to some misunderstandings, they broke up in February 2015.
He is also a perfect friend of songwriter-singer Tylor Swift. They have collaborated on Swift's albums "Red" and "Reputation." Then, He has been in a relationship with his childhood friend and former school classmate Cherry Seaborn.
They made a perfect pair and thought of sharing the rest of their lives. They did their engagement in January 2018 and got married in January 2019.
Sheeran was inspired to write the song Perfect (one of his most liked songs) by his wife, Cherry Seaborn. This beautiful couple had their first child, a baby girl, in August 2020, who is named Lyra Antarctica Seaborn Sheeran.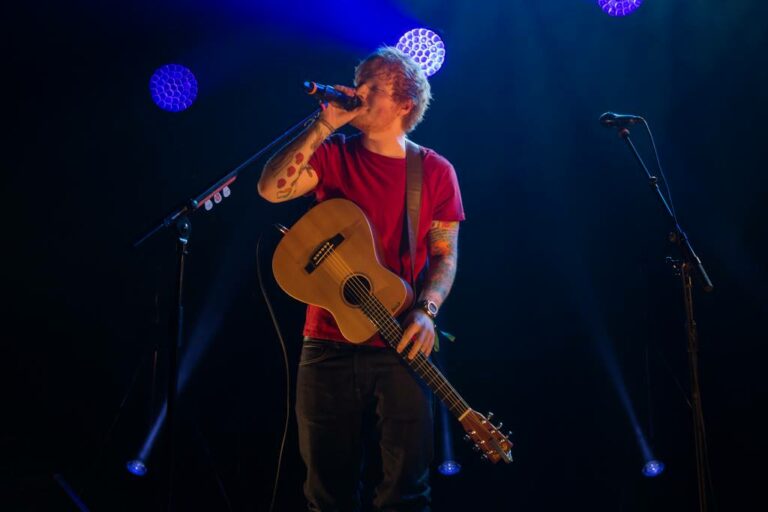 Sheeran fully supports his local football club, Ipswich Town Football Club. He sang an album for the FIFA World Cup; he completed the 2014 World Cup album.
Sheeran was ranked the 27th highest-earning celebrity globally, earning 57 million dollars in 2015. Forbes ranked Ed Sheeran among the top 10 highest-paid stars in July 2018.
The Sunday Times Rich List of 2019 showed Sheeran's worth $207 million. He is ranked 17th number as the richest musician in the United Kingdom. Sheeran's net worth was estimated at £200 million in 2020.
References