Rajan Bhattarai is a Member of the Standing Committee of CPN (UML), Head of the Foreign Affairs Department.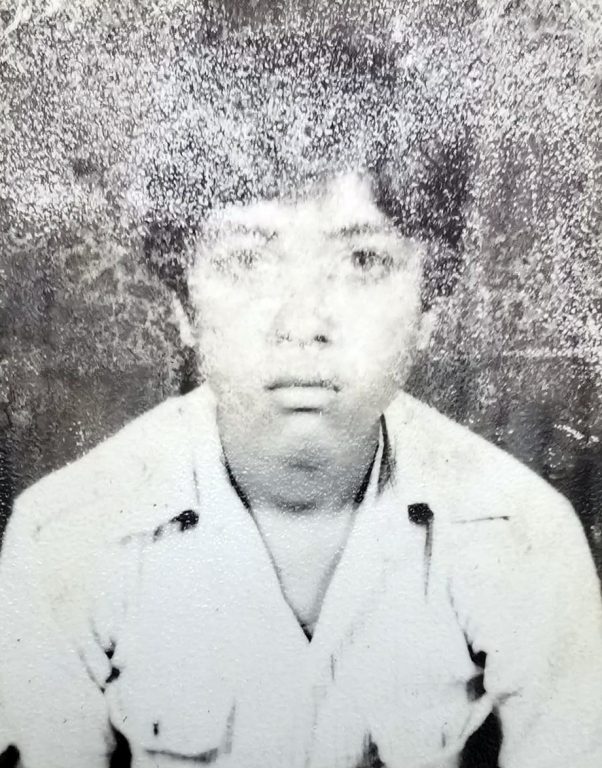 Rajan Bhattarai was born on Asar 31st, 2025, B.S. (14th July 1968 A.D.) in Sindhukot village of Sindhupalchok district. His mother is Manmaya Bhattarai, and his father is Tanknath Bhattarai.
Sindhukot is a village not far from the capital. Sindhupalchok is a district right next to Kathmandu. The western part of this district is connected to Kathmandu and Nuwakot.
Sindhukot, a little beyond the border from the Kathmandu district, now feels closer to the capital due to the ease of modern transportation.
But the situation was different a few years back. Despite being right next to the capital of Nepal, Sindhukot felt like a remote village. The residents of this place did not live a convenient life, and Rajan Bhattarai spent a considerable part of his childhood here.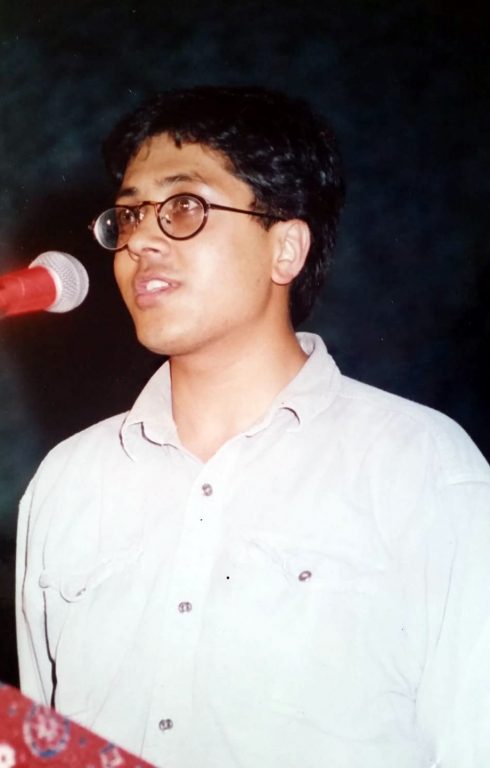 Rajan Bhattarai was born in a middle-class Pandit family in Sindhukot. However, his family was primarily involved in agriculture. Farming and cattle rearing was the basis of the Bhattarai family's livelihood. Although he was born into a middle-class Pandit family, his childhood was full of tragedy and struggle. He lost his mother at the age of three years. He lost his mother at a time when the love and affection of his mother were of utmost importance to him.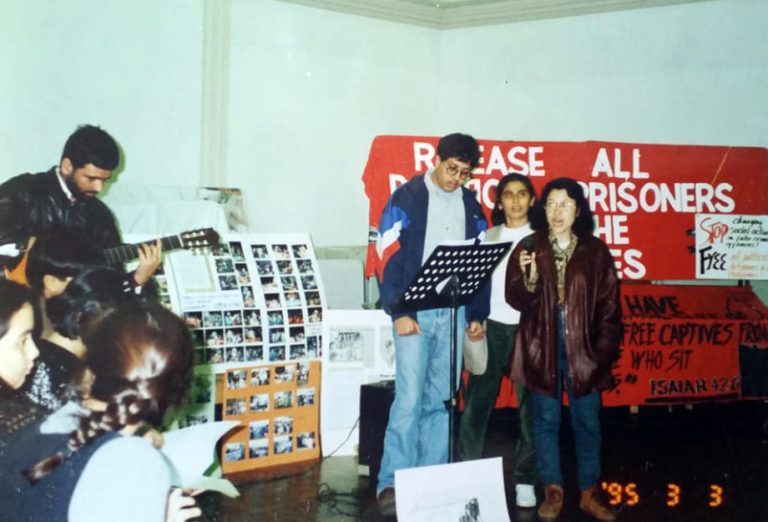 Dr. Bhattarai was raised in a communal home in an extended family. Dr. Bhattarai's grandfather, all three of his grandfather's brothers, and each of their family lived together in a single communal home in Sindhukot. Their house was long and wide and consisted of four separate entrances—each entrance led to different sections of the place allocated for each of the four brothers. In total, there were 80 members in the family. There was a feeling of mutual affection between the members of the family.
Rajan Bhattarai, the grandson of the youngest grandfather, lost his loving mother in his childhood. Still, he remained under the care and protection of his father, uncles, sisters, grandmothers, and aunties in his big family. He is the third child with two sisters and one brother. Everyone in his family loved him.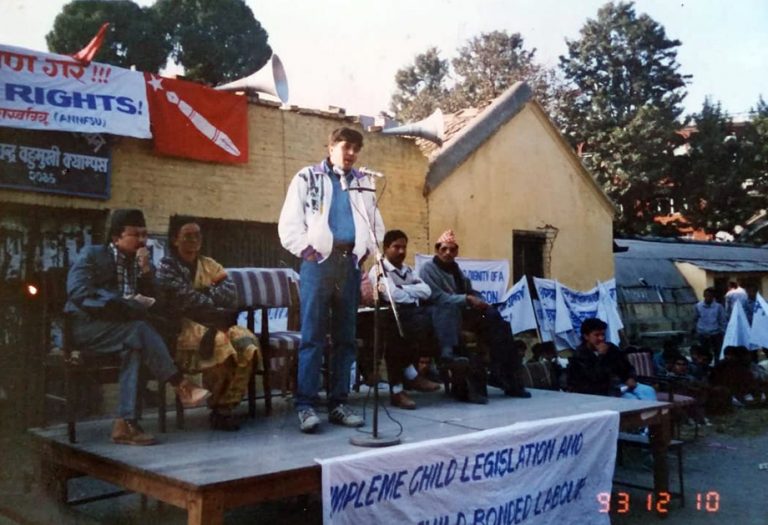 Rajan Bhattarai's father, Tanknath Bhattarai, and his younger grandfather's eldest son Hemraj Bhattarai had acquired a house and property in Chabahil, Maijubahal, Kathmandu.
Family members who visited Kathmandu would often visit and live in that house. That house was similar to the home of the people of Sindhukot. Rajan Bhattarai started his primary education at the age of six in Kathmandu. He lived in their house in Maijubhal during this time.
This home was later sold in 2032. B.S. and Rajan lived in a rented room at Shyam Maharjan's house in Pashupati, Deupatan. Later, Rajan's four grandfathers built a house at Chabahil's Peepalbot.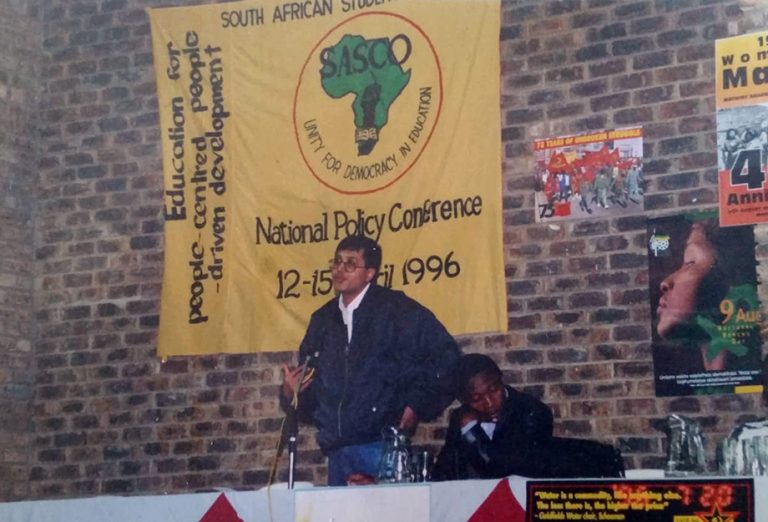 Dr. Bhattarai was admitted to Pashupati Mitra Secondary School in Chabahil at six. He studied there up till grade four.
Then, from grade five onwards, he enrolled at Padmodaya Secondary School in Putalisadak, Kathmandu. He joined ANNFSU (5th) as a student in grade eight. There, he was a member of the initial committee of ANNFSU. His political life started from there onwards.
Dr. Bhattarai faced many hardships in his childhood. The absence of a mother is painful for a child. As a child, he also had to live away from his family (father, uncle, aunt, and sisters) and in Kathmandu.
Dr. Bhattarai also experienced extreme economic crises in different periods of his life. However, Rajan always pushed himself forward and accepted all the challenges he faced in his childhood.
Gradually, Rajan made good company and built good friendships. Rajan's childhood interests include reading and swimming in the Bagmati River.
Rajan furthered himself in extracurricular activities and became a member of libraries such as Mitra Reading Hall of Chabahil, Birendra Library of Lampokhari, Mitra Club, etc.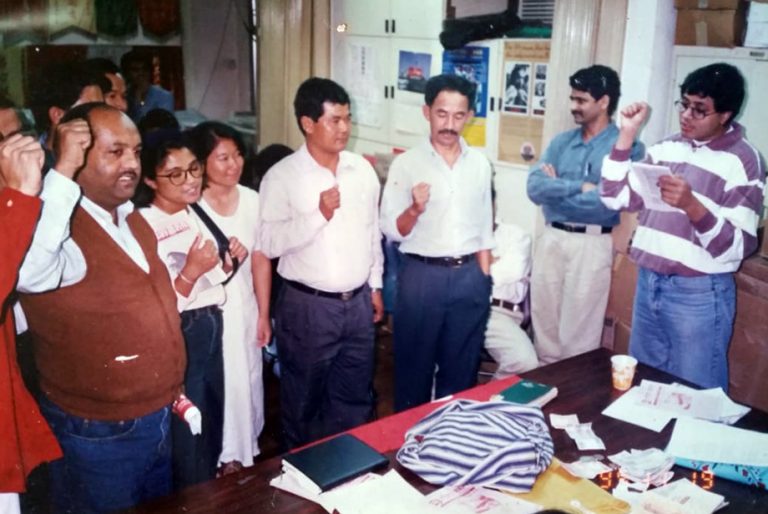 While studying at Padmodaya High School in Putalisadak, the protest of 2035-36 was at its peak. This student movement's impact was seen everywhere. Most educational institutions were affected by it, and teenagers and students were active participants.
Rajan was influenced by this movement, as many of his brothers and uncles were keenly involved. Many members of the Bhattarai family were involved in left-wing politics, which catalyzed Rajan's inclination toward the movement.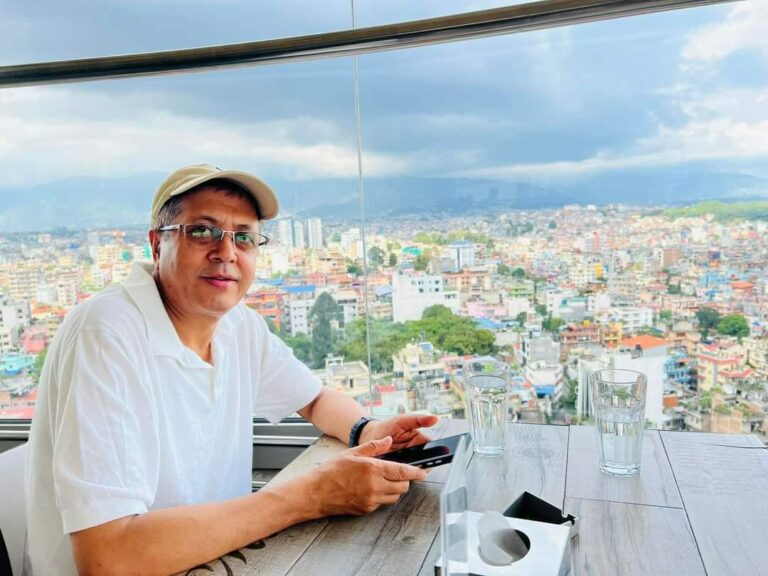 The Bhattarai family's political involvement was also an influential factor in Rajan's political life. Rajan's great grandfather's great-son, Gunanidhi Bhattarai, was an active politician since 2007 B.S. He was involved in Nepali Congress through Gorkha Parishad.
He was even elected MP from Sindhupalchok in the general election of 2015 B.S. Similarly, the eldest son of his most aged grandfather, Hemraj Bhattarai, was the village headman. Rajan's uncle, Lochan Prasad Bhattarai, was once active in politics as the secretary and member of the village panchayat.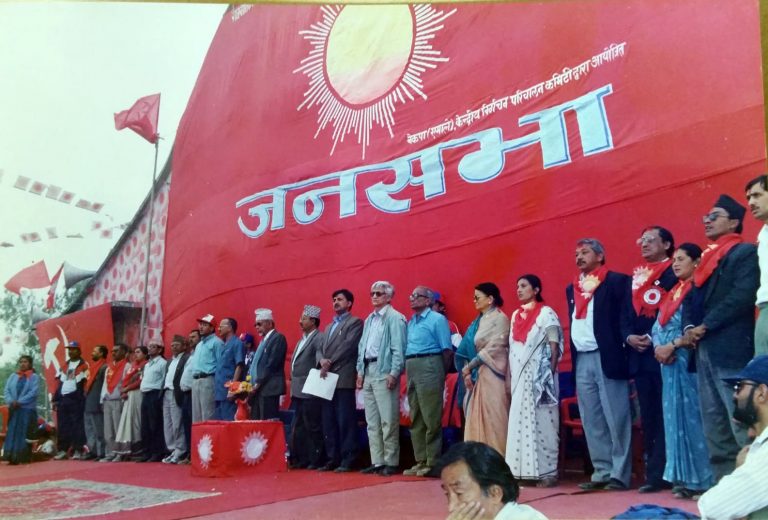 Dr. Rajan Bhattarai (born 14 July 1968 ) is a Nepali politician, academic, and scholar currently a Standing Committee member of the Communist Party of Nepal (UML).
He is also the chief of the foreign affairs department of CPN (UML) and is the Standing Committee member of the International Conference of Asian Political Parties (ICAPP). Since June 2022, he also chairs the Asia-Europe Political Forum.
Rajan Bhattarai also served as the foreign affairs advisor to the Prime Minister from May 2009 to February 2011 and again from 2018 to 2021.
He was a Second Nepali Constituent Assembly member from 2014 to 2017. He also served successfully as a member of the Eminent Persons' Group, a joint Nepal-India mechanism of experts formed with the consensus between the governments of Nepal and India.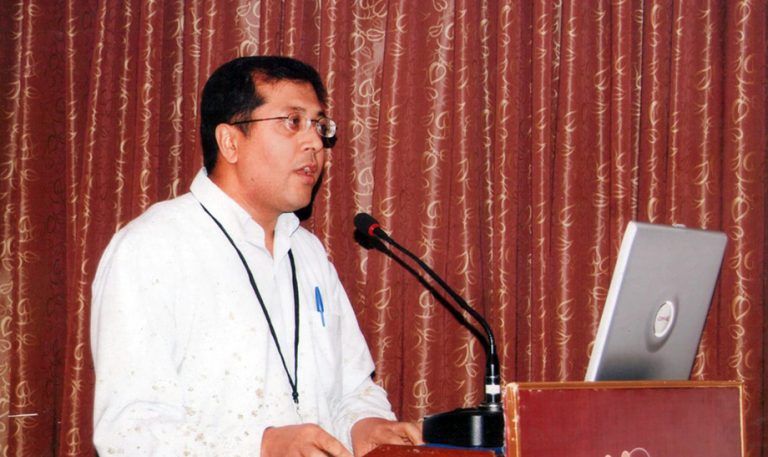 Rajan Bhattarai's Early Life and Education
Rajan Bhattarai is a resident of Bulbule Tol at Kathmandu Metropolitan City, Ward No. 7 Chabahil. He was born on 14th July 1968. He was born into a middle-class family. He lost his mother when he was three years old.
Rajan Bhattarai received his primary education from Pashupati Mitra Secondary School in Chabahil, ​​Kathmandu. Then he passed S.L.C in 2041 from Padmodaya Secondary School at Putlisadak.
In the course of higher education studies, he took economics, mathematics, and English subjects and passed I.A. Rajan Bhattarai studied BA in Economics and English from Tribhuvan University's Trichandra Campus in 2047. Rajan Bhattarai completed his Master's in International Relations and Diplomatic Practices from the University of London in 2001 under the UK's Chevening scholarship.
Dr. Bhattarai holds a PhD. from Jawaharlal Nehru University. His Thesis for his Ph.D. was titled "Nepal's Changing Security Dynamics in the Context of India-China Relations."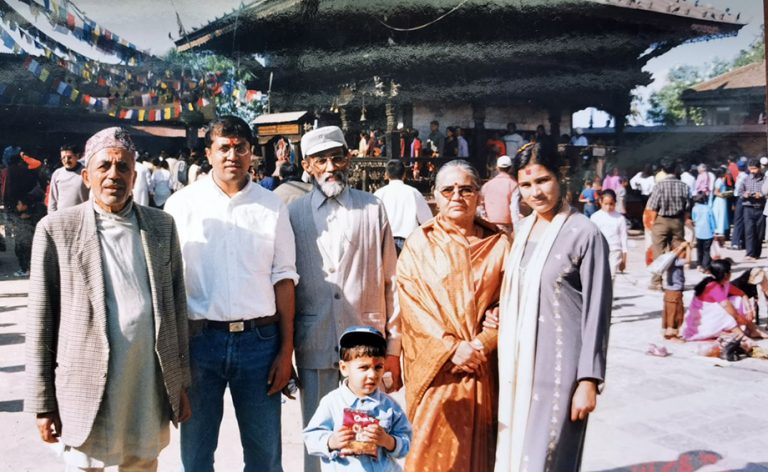 Rajan Bhattarai Family
The son of Tanka Nath Bhattararai, Rajan Bhattarai, lost his mother at three years old. Rajan Bhattarai moved to Kathmandu from Sindhupalchowk at a very young age.
He has one younger brother and two elder sisters. His wife is Mrs. Geeta Gautam Bhattarai, a former social worker and human rights activist. Dr. Bhattarai has one son.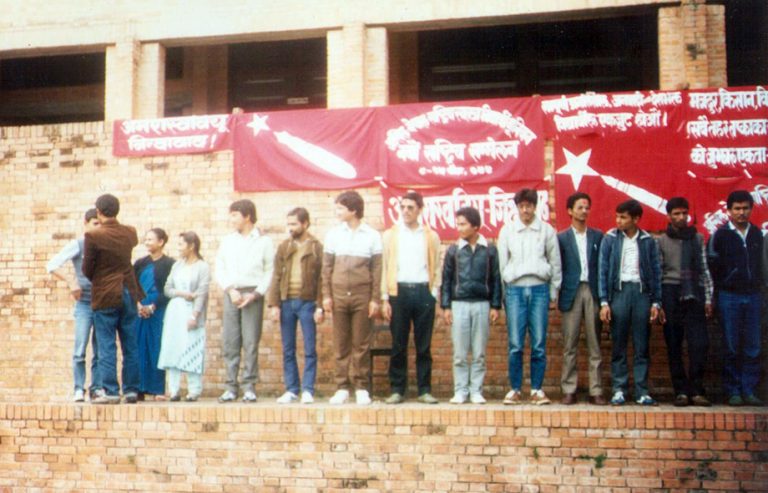 Political Life
Rajan Bhattarai joined student politics through ANNFSU in 1980/81 as a grade 8 student at Padmodaya Secondary School, Putlisadak, Kathmandu.
In 1980, he became the chairman of the initial committee of ANNFSU at Padmodaya Secondary School. This was the first political and organizational affiliation of Rajan Bhattarai's life.
Rajan Bhattarai became a member of the Kathmandu City School Committee of ANNFSU in 1981 and was elected the secretary of the Kathmandu City School Committee of ANERASWIU in 1982.
Rajan Bhattarai became a Kathmandu District Committee of ANNFSU member in 1983. In 1984 he also held the responsibility of the Kathmandu District Committee member of ANNFSU as the responsibility of the East Region President of ANNFSU, Kathmandu District.
In 1985, he became the joint secretary of ANNFSU Kathmandu district, coordinator of the ANNFSU Kathmandu district conference organizing committee, and a member of the ninth national conference organizing committee of ANNFSU in 1989. He became the secretary of the ANNFSU central committee in 1989.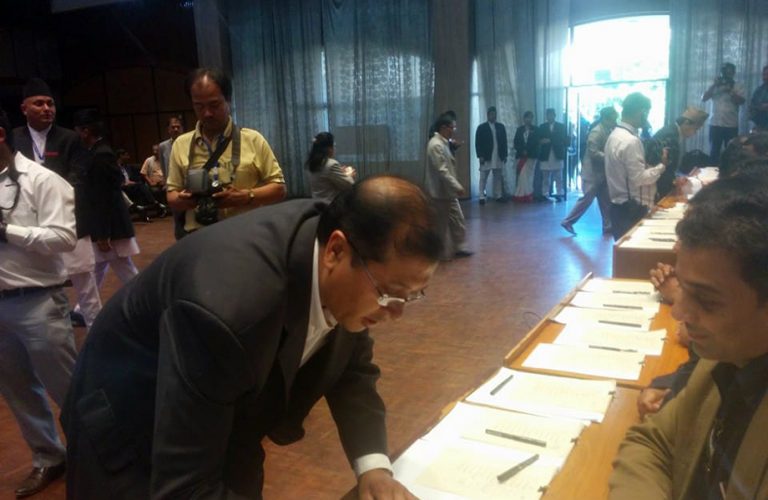 Rajan Bhattarai was also involved in various CPN (UML) activities from a young age. He was a member of the student's special district committee of CPN (UML) from 1989 to 1993.
In 1991/92, he became the head of the Foreign Affairs Department of ANNFSU. In 1992, he was elected as the Co-Secretary General of the Asian Student Association (ASA) and held the post until 1996.
From 2053, Rajan Bhattarai was fully involved in the Party Politics of CPN(UML). He became the Secretary of the Foreign Department of CPN (UML) from 1996 to 1999.
From 1997 to 2001, he worked as a member of the CPN (UML) Valley Coordination Committee and as the head of the department for propaganda for the same committee. From 2003 to 2005, he was again made the secretary of the CPN (UML)'s Foreign Department.
Rajan Bhattarai was also a member of the National Representative Council since 2012. Rajan Bhattarai was elected as a central member of the ninth CPN (UML) convention. After the 10th Convention of CPN (UML) held in 2021, he has been a member of the party's Standing Committee and the Head of the Foreign Affairs Department.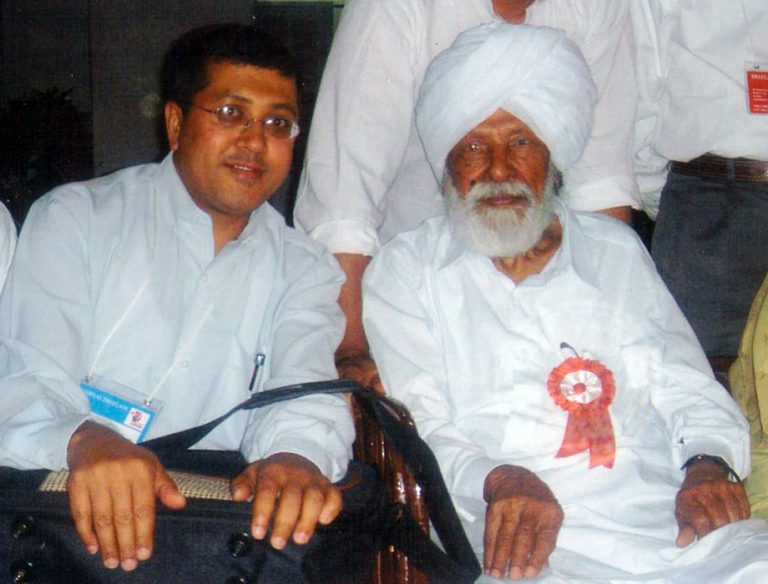 Rajan Bhattarai Arrests and Imprisonment
Rajan Bhattarai was arrested for the first time in 1984 as a student for his political involvement during the authoritarian Partyless Panchayat in Nepal.
He was arrested twice between 1986 and 1989 for participating in Party Politics during the gruesome Partyless Panchayat in Nepal. Rajan Bhattarai spent eight months in prison in 1985 and 4 months in 1987.
The autocratic Panchayat government had filed 2 Treason cases against him and issued a notice of confiscation of all property. The information for confiscation of property was publicly posted in front of the Buddha Stupa of Bhagwansthan and Chabahil Chowk, where Rajan Bhattarai's old residence was.
A warrant for Rajan Bhattarai's arrest was also issued by the autocratic Panchayat government for Rajan Bhattarai's involvement in the 1989 People's Movement of Nepal.
In the same way, a warrant was issued for his arrest during Nepal's 2005-006 People's Movement.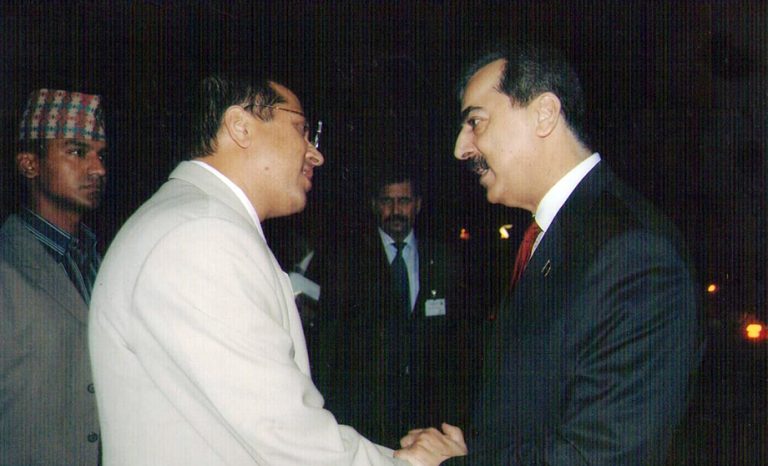 Rajan Bhattarai's participation in International Meetings/Conferences and Seminars
– In 1988, he participated in the conference organized by the "Asian Student Association" in Bangkok, Thailand, on democracy and human rights in Asia.
– Representing Nepali students in the Asia Pacific Youth and Student Conference held in Laos in 1989
– Participated in the International Peace Conference held in the Philippines in 1990
– Participant in the conference of 'Asian Student Association' held in Delhi in 1991
– Participant in the Conference on Environment and Development held in Brazil in 1991
– Participant in Environment and Development Workshop held in Malaysia in 1992
– Participant in the United Nations World Conference on Human Rights held in Austria in 1992
– Participated in the 1993 Youth Conference on Peace and Development held in Japan
– Participant in the 1993 Conference on Environment and Development held in the United States
– Participant in the Asia-Pacific Conference on East Timor held in the Philippines in 1993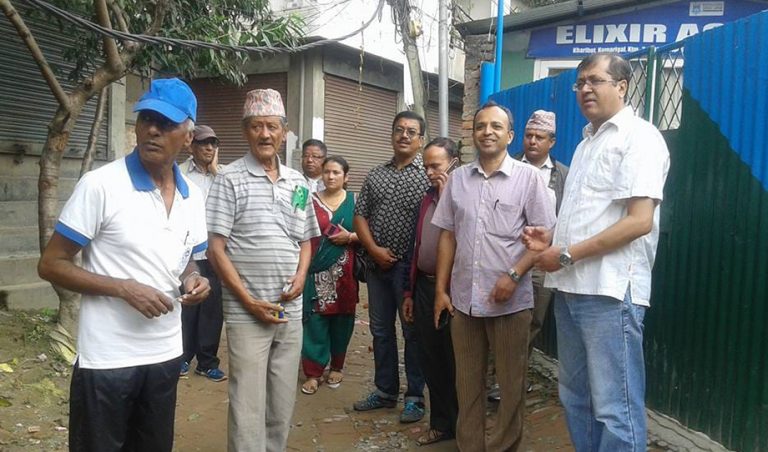 – Participated in the international seminar held in Australia on the role of youth in strengthening democracy in Asia and the Pacific region in 1997
– Participant in 2000 at International Conference on Left and Democratic Parties held in Australia
– Participant in a seminar on British foreign policy held in London in 2001
– Participant in the seminar on the European Union and its role held in Belgium in 2001
– Participated in the program 'Democratic Walk' in Nepal in Bangkok in 2011.
– Participant in the Conference on Poverty and Governance held in Sri Lanka in 2006.
– Participant in the International Conference on Political Parties of Asia held in Pakistan in 2008
– Participated in the 'ICAPP International Conference on China's Participation in Poverty Alleviation held in Kunming, China, in 2009.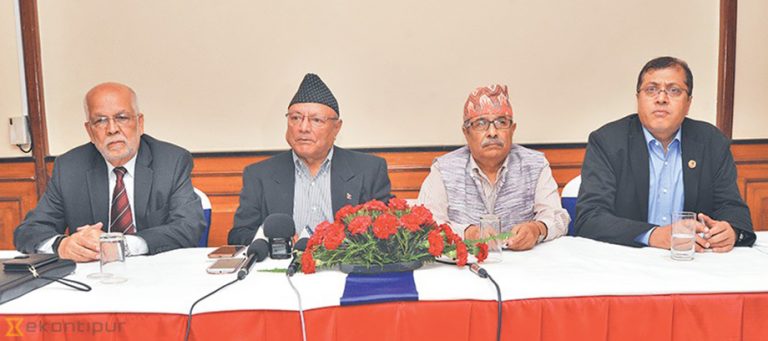 – For the first time in 2009, when he was the Prime Minister's Foreign Affairs Advisor, Rajan Bhattarai was involved in a high-level tour group and visited various countries.
Including the Non-Aligned Nations Summit held in Egypt in 2009, the United Nations General Assembly meeting in New York, the United Nations Climate Change Conference held in Denmark, the SAARC Summit held in Bhutan in 2010, the LDC Conference of the European Union contained in Brussels, the International Tiger Conference held in Russia, including China, Visited India and Cambodia.
He also participated in international seminars, workshops, conferences, and seminars on security, conflict, international relations, and other economic and social issues. He gained knowledge and experience on various subjects during visits to different countries.
– In 2018, when he was the Prime Minister's Foreign Affairs Advisor for the second time, he was involved in high-level tour groups. He visited China, India, Switzerland, Vietnam, Cambodia, Britain, and France.
– Participant in the "Asia-Europe Political Forum" meeting organized in Prague, Czech Republic, in June 2022.
He was elected as the forum chairman for two years after the meeting. At the same time, he participated in the ICAPP meeting held at the same place as a standing committee member.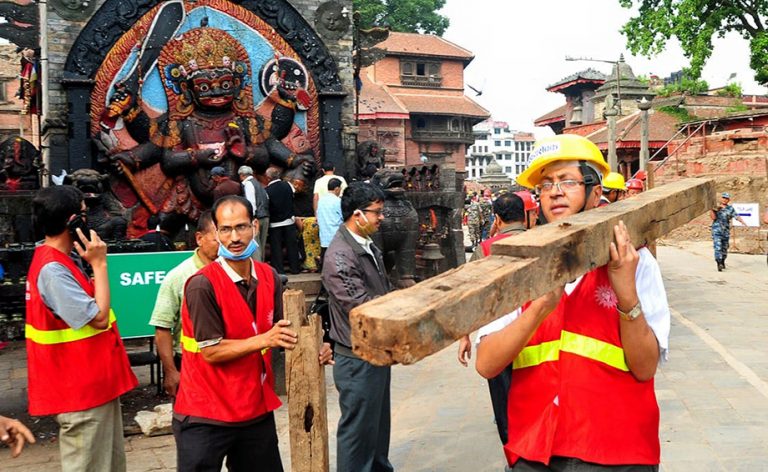 Rajan Bhattarai's Books Published/Columns Written
– In February 2005, Rajan Bhattarai published "Geopolitics of Nepal and International Responses to Conflict Transformation."
– Involved in writing articles in Nepali and English on left-wing politics, contemporary national and international politics, international world relations, and security since two decades ago.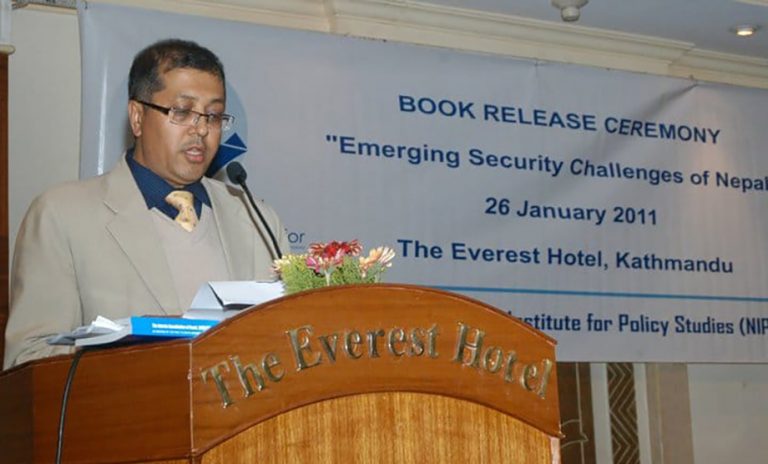 – Published articles on various topics in The Himalayan Times, The Kathmandu Post, Kantipur Daily, etc
– Edited the book "Changing Security Dynamics in Nepal" in August 2009
– Edited the book "Emerging Security Challenges of Nepal" in December 2010
– Edited a book titled "Human Security in Nepal: Concept, Issues and Challenges" in 2012.