Donald Trump is a billionaire real estate developer, businessman, and former President of the United States. Born in Queens City, New York state on June 14, 1946, he was the fourth of five children.
Early Life and Education
Trump attended the prestigious Wharton School at the University of Pennsylvania, where he received a degree in economics in 1968. He began his career working for his father's real estate company and quickly made a name for himself as a successful businessman.
Throughout his life, Trump has engaged in various business ventures, such as developing real estate, constructing buildings, running hotels, and operating casinos.
He is known for his flamboyant personality, love of the spotlight, and outspoken views on politics and current events.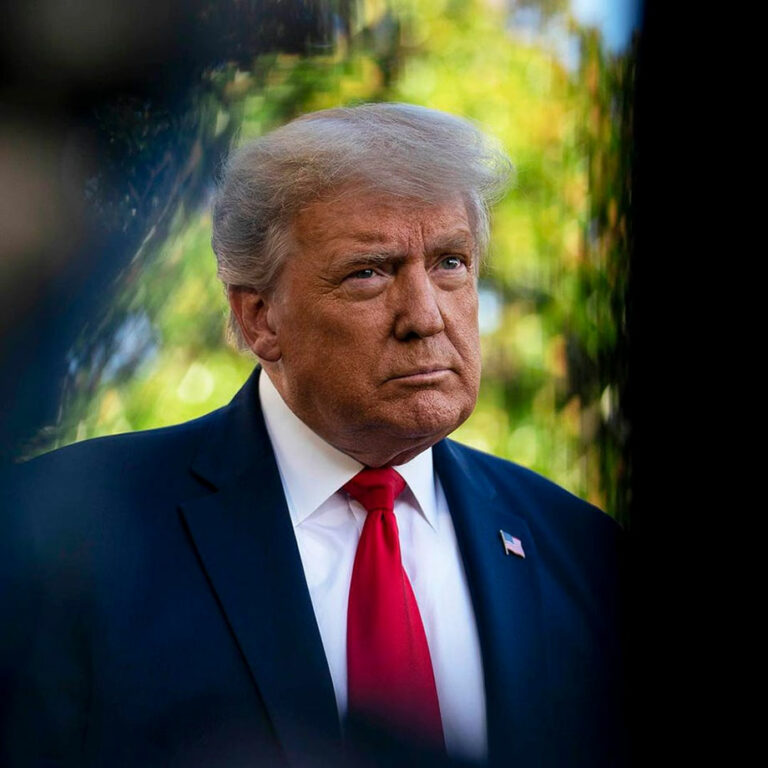 Trump's father was a successful real estate developer, and Trump learned about the business from a young age. He attended the Kew-Forest School in Queens before transferring to the New York Military Academy in 1959.
He studied at Fordham University for two years and moved to the Wharton School of the University of Pennsylvania in 1968 for this Bachelor of Science.
Career
After graduation, Trump joined his father's company, The Trump Organization, and made a name for himself as a real estate developer in 1980. He opened the Grand Hyatt Hotel in New York City.
The hotel was a massive success and launched Trump's career as a significant player in the real estate industry. He went on to develop several other high-profile properties, including Trump Tower and the Trump Plaza Hotel and Casino.
Trump became a well-known entertainment industry figure after his real estate holding. He hosted the popular reality T.V. show "The Apprentice" from 2004 to 2015, which made him a household name and further expanded his brand.
Political Career
In 2016, Trump announced his candidacy for the presidential election of the United States as a nominee of the Republican party.
He often started his elections campaign with controversial statements and policies, including a proposed ban on Muslims entering the country and a pledge to build a wall along the US-Mexico border.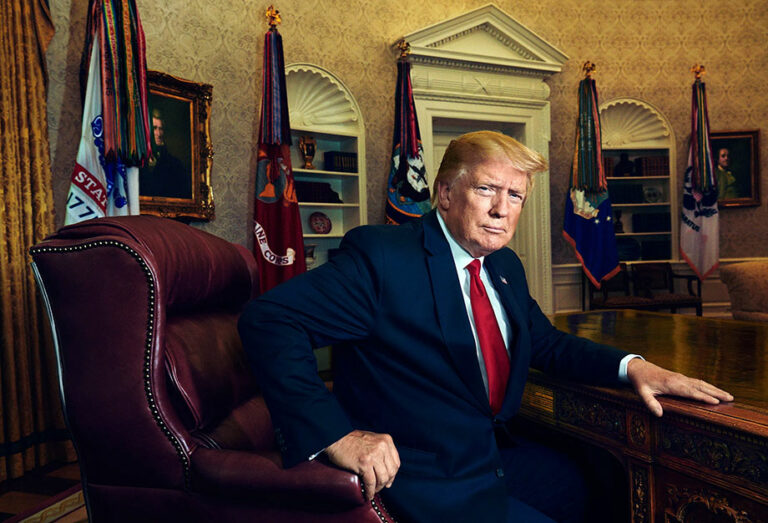 Despite facing criticism from both Democrats and some Republicans, Trump won the nomination and went on to defeat Democratic nominee Hillary Clinton in the general election.
During his presidency, Trump implemented several policies to reduce regulation, cut taxes, and promote economic growth. The USA withdrew from the Paris climate agreement and imposed tariffs on imported goods from China and other countries.
Trump's presidency was also marked by controversy, including interference from Russia in the 2016 election and allegations of misconduct by Trump and members of his administration.
He was impeached twice by the House of Representatives, first in 2019 and 2021, for incitement of insurrection following the storming of the U.S. Capitol by a mob of his supporters.
Personal Life
Trump has married three times, and he has five children. His first marriage was to Ivana Zelnickova, a Czech model, in 1977. The couple had three children together before divorcing in 1992.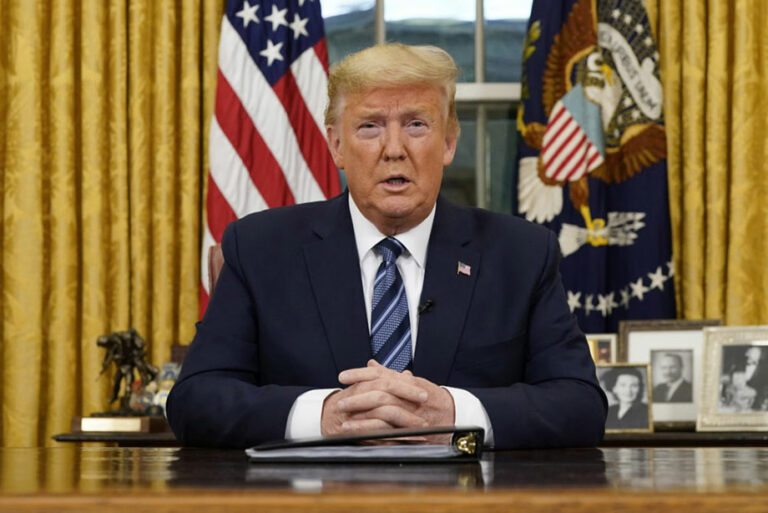 Trump then married Marla Maples, an actress, in 1993, but they divorced in 1999.
In 2005, Trump married Melania Knauss, a Slovenian model. They have one child together, Barron William Trump.
Trump is known for his lavish lifestyle and love of luxury. He owns several properties worldwide, including golf courses, hotels, and private residences.
Conclusion
Donald Trump is a complex figure who has had a significant impact on the political landscape and business world of the United States.
Trump enjoys being controversial during his period as President, a powerful force in American politics, and continues to be a polarizing figure.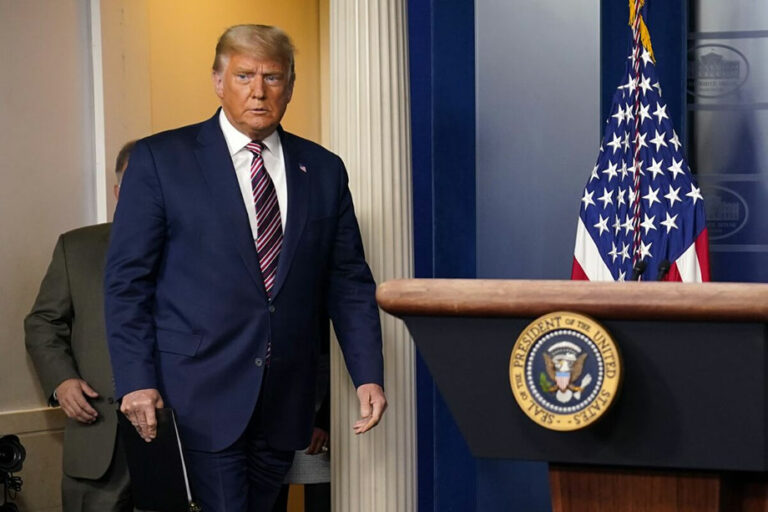 People want to know in Google about Donald Trump
Donald Trump news
Donald Trump has been a constant source of news and controversy throughout his life, particularly during his tenure as the 45th President of the United States.
During his administration, Donald Trump made numerous high-profile policy decisions, including implementing tax cuts, reforming immigration policies, and attempting to repeal the Affordable Care Act.
Trump's unconventional approach to governing, including his frequent use of social media with the public, generated significant media attention and public scrutiny.
Since leaving office in January 2021, Trump has remained in the news, particularly regarding his ongoing legal battles and potential political future.
In February 2021, the Senate acquitted Trump of charges of incitement of insurrection in connection with the January 6th storming of the U.S. Capitol.
However, he continues to face numerous civil and criminal investigations related to his business dealings, taxes, and other matters. Additionally, there has been speculation that Trump may run for President again in 2024.
His potential candidacy, combined with his ongoing legal battles and influence within the Republican Party, suggests that Trump will remain a significant news figure for the foreseeable future.
Donald Trump's net worth
Donald Trump's actual net worth is $2.5 billion, according to our most recent tally, conducted in March 2023
Donald trump Twitter
Donald Trump was an avid user of Twitter to communicate with his followers, share his opinions, and make announcements.
His use of Twitter was unconventional for a president, as he often used it to directly attack political opponents, media organizations, and foreign leaders, sparking controversy and criticism.
In January 2021, Twitter permanently suspended Trump's account, citing the risk of further violence following the January 6th Capitol riots, fueled partly by Trump's tweets.
Many saw the move as a significant step in the ongoing debate about the role of social media in public discourse and the responsibility of platforms to police harmful content.
Donald trump wife
Donald Trump has been married three times. His first wife was Ivana Trump, a former model from Czechoslovakia. The couple married in 1977 and had three children: Donald Jr., Ivanka, and Eric. They divorced in 1992 amid rumors of Trump's infidelity.
Trump's second wife was Marla Maples, an actress, and T.V. personality. The couple married in 1993 and had one child, Tiffany. They divorced in 1999.
Trump's current wife is Melania Trump, a former model from Slovenia. The couple married in 2005 and have one child, Barron William Trump.
As First Lady of the United States, Melania Trump was involved in several initiatives related to education, children's health, and military families.
Donald trump age
Donald Trump is 76 years old. He was born on June 14, 1946.
Donald Trump's new website
In May 2021, Donald Trump launched a new website called "From the Desk of Donald J. Trump" to communicate with his followers after being banned from mainstream social media platforms. The website features a blog-style format where Trump can post his thoughts and opinions on various topics and share news and updates about his activities and political views.
However, the website is not a social media platform and does not allow user interaction or commenting. The site also offers a platform for supporters to contribute to Trump's political action committee, Save America. Although the website has garnered significant media attention, its effectiveness in maintaining Trump's political profile and influence.
Donald Trump young
Donald Trump grew up in the city's outer boroughs. As a young man, he attended Fordham University and later the University of Pennsylvania, where he received a degree in economics in 1968. After college, Trump began working for his father's real estate company, quickly becoming a successful businessman.
In the 1980s, he expanded his real estate empire by purchasing and developing several high-profile properties, including the Grand Hyatt Hotel and Trump Tower in New York City.
Trump's early career was famous for his flashy lifestyle, high-profile social circle, and reputation as a brash, self-promoting businessman.
Donald trump 2024
After a historic arraignment, former President Donald Trump is ready to run for office again in 2024, making it the dominant focus in the upcoming weeks and months.