Childhood
Biography of Pele, full name Edson Arantes do Nascimento, better known as Pelé, is considered one of the greatest football players ever.
Born on October 23, 1940, in Três Corações, Brazil, Pelé grew up in poverty and began playing football as a child, using a makeshift ball made of socks or rags.
He began playing for local youth teams. In 1956, at 15, he was signed by Santos FC, one of Brazil's top football clubs. He debuted for the club in September of that year and quickly became a star player.
In 1958, at just 17, Pelé was called to the Brazilian national team for the World Cup in Sweden.
He scored six goals in the tournament, including two in the final, to help Brazil win their first-ever World Cup.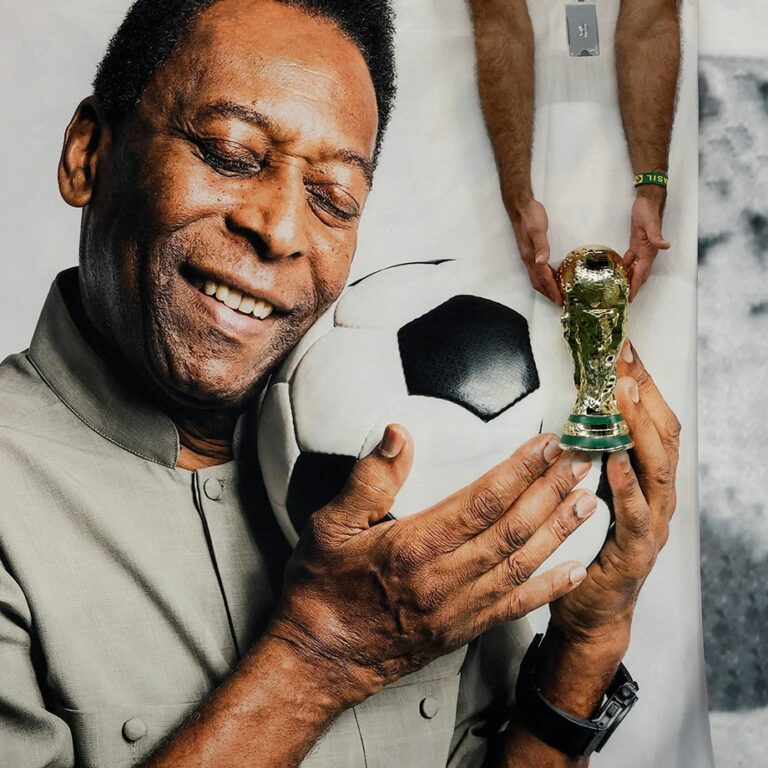 Pelé's performances in the game made him a global sensation. He quickly became one of the most famous footballers in the world.
Over the next decade, Pelé continued to play for Santos FC and the Brazilian national team, winning numerous titles and accolades.
He helped Santos win the Copa Libertadores, South America's top club competition, three times in the 1960s and six Brazilian league titles.
He scored 1,091 goals in 1,116 official games for Santos, a remarkable achievement that earned him the Guinness Book of World Records.
Pelé's success on the international stage continued as well. He played in three World Cups for Brazil, winning the tournament in 1958, 1962, and 1970.
He scored 12 goals in those three tournaments, including four in the 1970 final against Italy. Pelé's performance in the 1970 World Cup is of the greatest in the history of the tournament, and he was named the player of the game.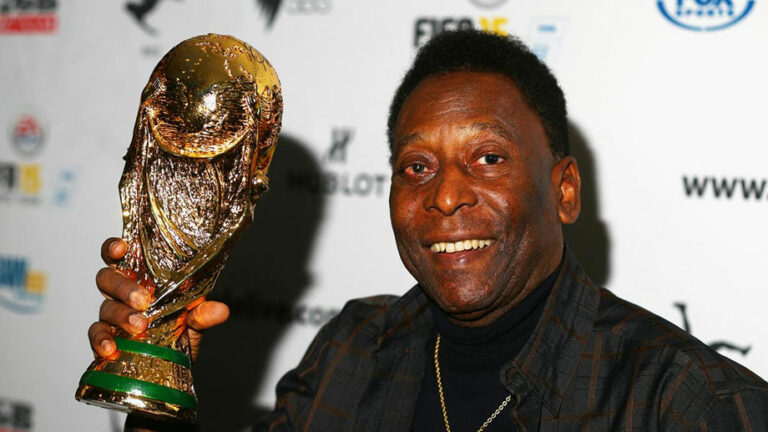 Pelé also became a global icon off the field. He used his fame to advocate for peace, racial equality, and environmental protection, and he remains an influential figure today.
After retiring from football in 1977, Pelé continued to be involved in the sport as a coach and ambassador.
He has also been honored with numerous awards and honors, including being named a United Nations Ambassador for Ecology and the Environment.
Despite his many accomplishments, Pelé has faced challenges throughout his life. He has struggled with health issues, including hip and knee problems that have limited his mobility in his later years.
He has also faced criticism for his political affiliations and business dealings. However, Pelé's legacy as one of the greatest football players ever is secure.
His skill and talent on the field, charisma, and dedication to social causes have made him an enduring icon and role model for generations of football players and fans worldwide.
People want to know about Pele on Google, which can find in Biography of Pele.
Who is better, Messi or Pele?
Comparing Lionel Messi and Pele is difficult as they played in different eras and under other circumstances.
Pele was a dominant force in the 1950s and 1960s and helped Brazil win three World Cups. He was known for his skill, speed, and goal-scoring ability.
On the other hand, Messi has won numerous individual awards and helped Barcelona win countless domestic and international titles.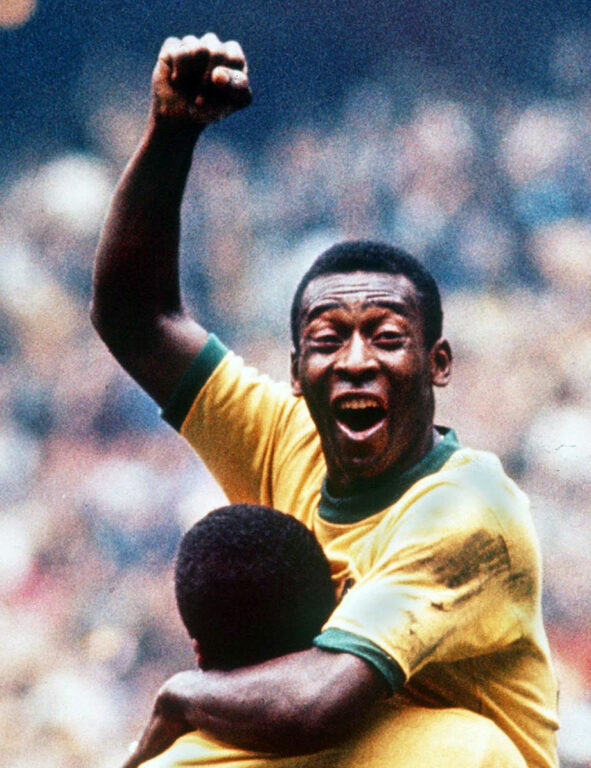 He is known for his exceptional ball control, dribbling skills, and ability to score goals in almost any situation.
Ultimately, the question of who is better, Messi or Pele, is a personal opinion.
While Pele may have had a more significant impact on the game during his time, Messi's consistent excellence over the past decade has earned him a place among the greatest players of all time.
Why was Pele called Pele? Read about this in The Biography of Pele
Pele's real name is Edson Arantes do Nascimento. He got his nickname "Pele" when he was in school, and it is said to have originated from a schoolmate who misspelled the name of a local goalkeeper named Bilé.
The misspelling resulted in the word "Pele," which stuck with Edson and became his nickname.
Has Pele won a World Cup? Read more about it in The Biography of Pele.
Yes, Pele has won the FIFA World Cup three times with Brazil. He played a significant role in Brazil's victories in the word cups in 1958, 1962, and 1970, scoring 12 goals in the tournament.